Welcome to the fourth installment of my monthly TBR finds!
In April of 2017 I've discovered the following books and added them to my Goodreads TBR:
Historical fiction
"Haveli" by Mahal Zeenat
It's the 1970′s in Jalalabad, an erstwhile princely state in Pakistan. Chandni is a self-proclaimed cynic and prefers to be called C. An orphan brought up by her domineering grandmother, a.k.a. The Broad, C is rebellious, quick-witted and stunningly beautiful.

When Taimur, a.k.a. Alpha Male, enters the closed universe of the haveli, he is smitten, but he'll never admit it.

The stakes get higher when the father, who had so cruelly abandoned her at birth, returns and C's dream of reuniting with him becomes a reality. But now she has to choose between her father and his hand-picked groom on the one side, and Alpha Male and The Broad on the other
"Human Acts" by Kang Han
In the midst of a violent student uprising in South Korea, a young boy named Dong-ho is shockingly killed.

The story of this tragic episode unfolds in a sequence of interconnected chapters as the victims and the bereaved encounter suppression, denial, and the echoing agony of the massacre. From Dong-ho's best friend who meets his own fateful end; to an editor struggling against censorship; to a prisoner and a factory worker, each suffering from traumatic memories; and to Dong-ho's own grief-stricken mother; and through their collective heartbreak and acts of hope is the tale of a brutalized people in search of a voice.
"Ice Road" by Gillian Slovo
Leningrad. 1933. Loyalties, beliefs, love and family ties: all are about to be tested to the limit in a fight to see who will survive one of the most crushing moments the world will ever know. Boris Ivanov, the father who understands politics and pragmatism; his daughter Natasha, a carefree, delightful girl who will be almost crushed because of political compromises; Anton, Boris's oldest friend, who in an uncharacteristic moment saves a skinny little orphan he finds on the Moscow train; Anna, that tough intriguing child. And watching it all is the marvellous Irina. Wry, wise, ironic, Irina understands that simple loyalty to an individual may well be more powerful than blind loyalty to an idea.
"Stalking Jack the Ripper" by Kerri Maniscalco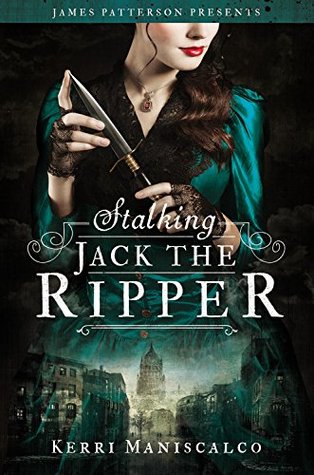 Seventeen-year-old Audrey Rose Wadsworth was born a lord's daughter, with a life of wealth and privilege stretched out before her. But between the social teas and silk dress fittings, she leads a forbidden secret life.

Against her stern father's wishes and society's expectations, Audrey often slips away to her uncle's laboratory to study the gruesome practice of forensic medicine. When her work on a string of savagely killed corpses drags Audrey into the investigation of a serial murderer, her search for answers brings her close to her own sheltered world.
Fantasy
"Lost Gods" by Brom
Fresh out of jail and eager to start a new life, Chet Moran and his pregnant wife, Trish, leave town to begin again. But an ancient evil is looming, and what seems like a safe haven may not be all it appears . . .

Snared and murdered by a vile, arcane horror, Chet quickly learns that pain and death are not unique to the living. Now the lives and very souls of his wife and unborn child are at stake. To save them, he must journey into the bowels of purgatory in search of a sacred key promised to restore the natural order of life and death. Alone, confused, and damned, Chet steels himself against the unfathomable terrors awaiting him as he descends into death's stygian blackness.
"Silver and Bone" by Claudia Cain
Jennifer Jones is trying to be a better person.

It's not easy. She has a lot to make up for, considering that she's an immortal blood-sucker with a history of serial killing. But at least she probably can't get worse.

And for the last seventy years, things have been going well. She's got a job, friends she cares about, a steady relationship, and she hasn't killed a single human.

But something dark is on the horizon. A body appears in an alley, bringing up unsettling memories. A Necromancer warns of an approaching menace, and as more and more bodies begin to appear, repeating a very familiar pattern, Jennifer finds herself being framed for murder.
"The Seafarer's Kiss" by Julia Ember
Having long-wondered what lives beyond the ice shelf, nineteen-year-old mermaid Ersel learns of the life she wants when she rescues and befriends Ragna, a shield-maiden stranded on the mermen's glacier. But when Ersel's childhood friend and suitor catches them together, he gives Ersel a choice: say goodbye to Ragna or face justice at the hands of the glacier's brutal king.

Determined to forge a different fate, Ersel seeks help from Loki. But such deals are never as one expects, and the outcome sees her exiled from the only home and protection she's known. To save herself from perishing in the barren, underwater wasteland and be reunited with the human she's come to love, Ersel must try to outsmart the God of Lies
Mystery
"Appetite for Innocence" by Lucinda Berry
A serial rapist is kidnapping teenage girls. But he's not interested in just any teenage girls—only virgins. He hunts them by following their status updates and check-ins on social media. Once he's captured them, they're locked away in his sound-proof basement until they're groomed and ready. He throws them away like pieces of trash after he's stolen their innocence. Nobody escapes alive.

Until Ella.

Ella risks it all to escape, setting herself and the other girls free. But only Sarah—the girl whose been captive the longest—gets out with her. The girls are hospitalized and surrounded by FBI agents who will stop at nothing to find the man responsible. Ella and Sarah are the key to their investigation, but Sarah's hiding something and it isn't long before Ella discovers her nightmare is far from over.
"Ninth House" by Leigh Bardugo
The new series centers on Alex Stern, a 20-year-old California high school dropout with a criminal past who is mysteriously offered a second chance as a Yale University freshman. Ninth House, the first book, follows Stern's freshman year, where she is charged with monitoring Yale's secret societies, who engage in sinister occult activities
"Magpie Murders" by Anthony Horowitz
When editor Susan Ryeland is given the manuscript of Alan Conway's latest novel, she has no reason to think it will be much different from any of his others. After working with the bestselling crime writer for years, she's intimately familiar with his detective, Atticus Pünd, who solves mysteries disturbing sleepy English villages. An homage to queens of classic British crime such as Agatha Christie and Dorothy Sayers, Alan's traditional formula has proved hugely successful. So successful that Susan must continue to put up with his troubling behavior if she wants to keep her job.

Conway's latest tale has Atticus Pünd investigating a murder at Pye Hall, a local manor house. Yes, there are dead bodies and a host of intriguing suspects, but the more Susan reads, the more she's convinced that there is another story hidden in the pages of the manuscript: one of real-life jealousy, greed, ruthless ambition, and murder.
Non-fiction
"London Urban Legends" by Scott Wood
How long has a corpse been staring out at passengers on the tube? Was London Bridge really shipped abroad by an American thinking he'd bought Tower Bridge? Did the Queen really mix with the crowds as a princess on VE Day? And did Hitler actually want to live in Balham? Where are there razor blades hidden and where did all these parakeets come from? Did they really belong to Jimi Hendrix? Urban legends are the funny, frightening and fierce folklore people share. Just like the early folk tales that came before them, which were attempts to explain the spiritual world, these tales are formed from reactions to spectacular events in the modern world, and reflect our current values. From royal rumours to subterranean legends, Scott Wood has researched and written about them with a sense of wonder, humour and a keen eye. He finds the truth, the myth and the lies amongst these tales.
I'd love if you guys tell me in the comments your latest TBR finds! I love talking to you 🙂 Don't forget to stop by my Etsy charity shop before you go! xxx