Friday Finds is originally featured at Should Be Reading and showcases the books I have discovered during the weeks and added to my Goodreads TBR. In the first week of 2017, I've discovered the following books and added them to my Goodreads TBR:
Books about books:
"The Little Paris Bookshop" by Nina George
Monsieur Perdu calls himself a literary apothecary. From his floating bookstore in a barge on the Seine, he prescribes novels for the hardships of life. Using his intuitive feel for the exact book a reader needs, Perdu mends broken hearts and souls. The only person he can't seem to heal through literature is himself; he's still haunted by heartbreak after his great love disappeared. She left him with only a letter, which he has never opened.

After Perdu is finally tempted to read the letter, he hauls anchor and departs on a mission to the south of France, hoping to make peace with his loss and discover the end of the story. Joined by a bestselling but blocked author and a lovelorn Italian chef, Perdu travels along the country's rivers, dispensing his wisdom and his books, showing that the literary world can take the human soul on a journey to heal itself.
"The Lost Plot" (Invisible Library #4) by Genevieve Cogman (my reviews for Books 1-3 are here, here and here)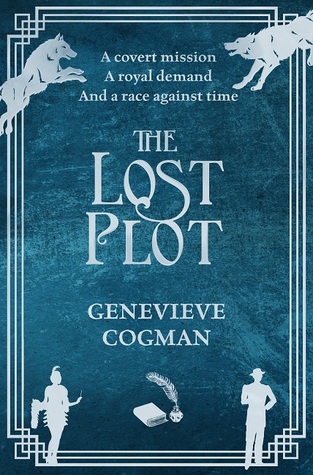 "The Reader on the 6.27" by Jean-Paul Didierlaurent
An irresistible French sensation – Mr Penumbra's 24-hour Bookstore meets Amelie – The Reader on the 6.27 explores the power of books through the lives of the people they save. It is sure to capture the hearts of book lovers everywhere. Guylain Vignolles lives on the edge of existence. Working at a book pulping factory in a job he hates, he has but one pleasure in life …Sitting on the 6.27 train each day, Guylain recites aloud from pages he has saved from the jaws of his monstrous pulping machine. And it's this release of words into the world that starts our hero on a journey that will finally bring meaning into his life. For one morning, Guylain discovers the diary of a lonely young woman: Julie. A woman who feels as lost in the world as he does. As he reads from these pages to a rapt audience, Guylain finds himself falling hopelessly in love with their enchanting author …
Contemporary
"The Gallery of Unfinished Girls" by Lauren Karcz
Mercedes Moreno is an artist. At least, she thinks she could be, even though she hasn't been able to paint anything worthwhile since her award-winning piece Food Poisoning #1 last year.

Her lack of inspiration might be because her abuela is lying comatose in faraway Puerto Rico after suffering a stroke. Or the fact that Mercedes is in love with her best friend, Victoria, but is too afraid to admit her true feelings.

Despite Mercedes's creative block, art starts to show up in unexpected ways. A piano appears on her front lawn one morning, and a mysterious new neighbor invites Mercedes to paint with her at the Red Mangrove Estate.

At the Estate, Mercedes can create in ways she never has before. She can share her deepest secrets and feel safe. But Mercedes can't take anything out of the Estate, including her new-found clarity. As her life continues to crumble around her, the Estate offers more solace than she could hope for. But Mercedes can't live both lives forever, and ultimately she must choose between this perfect world of art and truth and a much messier reality.
"Sweetbitter" by Stephanie Danler
This is how we meet unforgettable Tess, the twenty-two-year-old at the heart of this stunning first novel. Shot from a mundane, provincial past, she's come to New York to look for a life she can't define, except as a burning drive to become someone, to belong somewhere. After she stumbles into a coveted job at a renowned Union Square restaurant, we spend the year with her as she learns the chaotic, punishing, privileged life of a "backwaiter," on duty and off. Her appetites—for food, wine, knowledge, and every kind of experience—are awakened. And she's pulled into the magnetic thrall of two other servers—a handsome bartender she falls hard for, and an older woman she latches onto with an orphan's ardor.

These two and their enigmatic connection to each other will prove to be Tess's hardest lesson of all. Sweetbitter is a story of discovery, enchantment, and the power of what remains after disillusionment.
"Where Sea Meets Sky" by Karina Halle
Joshua Miles has spent his early twenties spinning his wheels. Working dead-end jobs and living at home has left him exhausted and uninspired, with little energy to pursue his passion for graphic art. Until he meets Gemma Blackburn, a vivacious out-of-towner from New Zealand. What begins as a one-night stand soon becomes a turning point for Josh. He can't get Gemma out of his head, even after she has left for home, and finds himself throwing caution to the wind for the first time in his life.

It's not long before Josh is headed to New Zealand with only a backpack, some cash, and Gemma's name to go on. But when he finally tracks her down, he finds his adventure is only just beginning. Equally infatuated, Gemma leads him on a whirlwind tour across the beautiful country, opening Josh up to life, lust, love, and all the messy heartache in between. Because, when love drags you somewhere, it might never let go even when you know you have to say goodbye.
Retellings
"The Raven and the Reindeer" by T. Kingfisher
When Gerta's friend Kay is stolen away by the mysterious Snow Queen, it's up to Gerta to find him. Her journey will take her through a dangerous land of snow and witchcraft, accompanied only by a bandit and a talking raven. Can she win her friend's release, or will following her heart take her to unexpected places?

A strange, sly retelling of Hans Christian Andersen's "Snow Queen," by T. Kingfisher, author of "Bryony and Roses" and "The Seventh Bride."
"Unburied Fables" by Tiffany Rose et. al.
This collection enlisted talent around the world. From students to seasoned professionals, these writers came together to raise awareness and reinvent classic stories. While they showcase a wide variety of origins, styles, and endings, all the tales in this
anthology have one classic element in common: a happily ever after.

Fifty percent of this collection's proceeds will be donated to the Trevor Project, a non-profit focused on suicide prevention efforts among lesbian, gay, bisexual, transgender, asexual and other queer youth.
Science Fiction
"The Circle" by Dave Eggers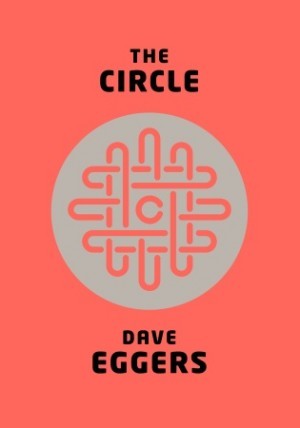 When Mae Holland is hired to work for the Circle, the world's most powerful internet company, she feels she's been given the opportunity of a lifetime. The Circle, run out of a sprawling California campus, links users' personal emails, social media, banking, and purchasing with their universal operating system, resulting in one online identity and a new age of civility and transparency. As Mae tours the open-plan office spaces, the towering glass dining facilities, the cozy dorms for those who spend nights at work, she is thrilled with the company's modernity and activity. There are parties that last through the night, there are famous musicians playing on the lawn, there are athletic activities and clubs and brunches, and even an aquarium of rare fish retrieved from the Marianas Trench by the CEO. Mae can't believe her luck, her great fortune to work for the most influential company in America–even as life beyond the campus grows distant, even as a strange encounter with a colleague leaves her shaken, even as her role at the Circle becomes increasingly public. What begins as the captivating story of one woman's ambition and idealism soon becomes a heart-racing novel of suspense, raising questions about memory, history, privacy, democracy, and the limits of human knowledge.
What books are you excited about reading this year? Have you read any on my list? Share your thoughts in the comments! 🙂