Welcome to the fifth and somewhat belated installment of my monthly TBR finds! Sorry about the delay – I lost my jobs a few days ago so been quite busy looking for a new one.
In May of 2017 I've discovered the following books and added them to my Goodreads TBR:
Contemporary
"Last Night in Montreal" by Emily St John Mandel
Last Night in Montreal is a story of love, amnesia, compulsive travel, the depths and the limits of family bonds, and the nature of obsession. In this extraordinary debut, Emily St. John Mandel casts a powerful spell that captures the reader in a gritty, youthful world — charged with an atmosphere of mystery, promise and foreboding — where small revelations continuously change our understanding of the truth and lead to desperate consequences. Mandel's characters will resonate with you long after the final page is turned.

Lilia Albert has been leaving people behind her entire life. She spends her childhood and adolescence traveling constantly and changing identities. In adulthood, she finds it impossible to stop. Haunted by an inability to remember her early childhood, she moves restlessly from city to city, abandoning lovers along the way, possibly still followed by a private detective who has pursued her for years. Then her latest lover follows her from New York to Montreal, determined to learn her secrets and make sure she's safe.
"Each Vagabond by Name" by Margo Orlando Littell
For residents of Shelk, a sleepy Pennsylvania town lying along a vein of the Appalachian Mountains, life has always been a series of unchallenged routines and circulating gossip. But when a group of teenage runaways settles in the hills and begins to invade their homes and lives, lines become drawn between those residents seeking to insulate themselves from the outside world and those reaching for more.

Caught in the middle of this clash is Zaccariah Ramsy, a bar owner whose quiet life is threatened by his newfound loyalty to JT, a streetwise runaway who begins to visit his bar, and the re-emergence of the tragic story of his former love, Stella Vale, whose daughter was abducted as an infant fifteen years prior. As tensions between the townspeople and the newcomers rise, Ramsy must decide which side he will choose.
"Touch" by Courtney Maum
Sloane Jacobsen is the most powerful trend forecaster in the world (she was the foreseer of the swipe ), and global fashion, lifestyle, and tech companies pay to hear her opinions about the future. Her recent forecasts on the family are unwavering: the world is over-populated, and with unemployment, college costs, and food prices all on the rise, having children is an extravagant indulgence.

So it s no surprise when the tech giant Mammoth hires Sloane to lead their groundbreaking annual conference, celebrating the voluntarily childless. But not far into her contract, Sloane begins to sense the undeniable signs of a movement against electronics that will see people embracing compassion, empathy, and in-personism again. She s struggling with the fact that her predictions are hopelessly out of sync with her employer's mission and that her closest personal relationship is with her self-driving car when her partner, the French neo-sensualist Roman Bellard, reveals that he is about to publish an op-ed on the death of penetrative sex a post-sexual treatise that instantly goes viral. Despite the risks to her professional reputation, Sloane is nevertheless convinced that her instincts are the right ones, and goes on a quest to defend real life human interaction, while finally allowing in the love and connectedness she's long been denying herself.
"The Answers" by Catherine Lacey
In Catherine Lacey's ambitious second novel we are introduced to Mary, a young woman living in New York City and struggling to cope with a body that has betrayed her. All but paralyzed with pain, Mary seeks relief from a New Agey treatment called Pneuma Adaptive Kinesthesia, PAKing for short. And, remarkably, it works. But PAKing is prohibitively expensive and Mary is dead broke. So she scours Craigslist for fast-cash jobs and finds herself applying for the "Girlfriend Experiment," the brainchild of an eccentric actor, Kurt Sky, who is determined to find the perfect relationship—even if that means paying different women to fulfill distinctive roles. Mary is hired as the "Emotional Girlfriend"—certainly better than the "Anger Girlfriend" or the "Maternal Girlfriend"—and is pulled into Kurt's ego-driven and messy attempt at human connection.
"Be Frank with Me" by Julia Claiborne Johnson
Reclusive literary legend M. M. "Mimi" Banning has been holed up in her Bel Air mansion for years, but now she's writing her first book in decades and to ensure timely completion her publisher sends an assistant to monitor her progress. Mimi reluctantly complies—with a few stipulations: No Ivy Leaguers or English majors. Must drive, cook, tidy. Computer whiz. Good with kids. Quiet, discreet, sane.

When Alice Whitley arrives at the Banning mansion, she's put to work right away—as a full-time companion to Frank, the writer's eccentric nine-year-old, a boy with the wit of Noël Coward, the wardrobe of a 1930s movie star, and very little in common with his fellow fourth graders.

As she gets to know Frank, Alice becomes consumed with finding out who his father is, how his gorgeous "piano teacher and itinerant male role model" Xander fits into the Banning family equation—and whether Mimi will ever finish that book.
Fantasy
"Jane, Unlimited" by Kristin Cashore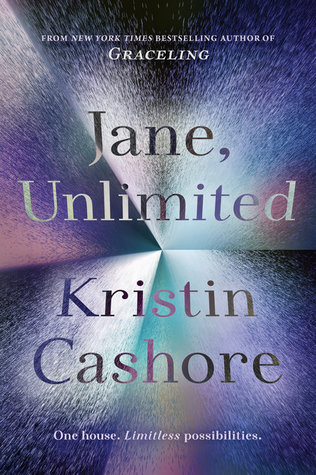 Jane has lived an ordinary life, raised by her aunt Magnolia—an adjunct professor and deep sea photographer. Jane counted on Magnolia to make the world feel expansive and to turn life into an adventure. But Aunt Magnolia was lost a few months ago in Antarctica on one of her expeditions.

Now, with no direction, a year out of high school, and obsessed with making umbrellas that look like her own dreams (but mostly just mourning her aunt), she is easily swept away by Kiran Thrash—a glamorous, capricious acquaintance who shows up and asks Jane to accompany her to a gala at her family's island mansion called Tu Reviens.

Jane remembers her aunt telling her: "If anyone ever invites to you to Tu Reviens, promise me that you'll go." With nothing but a trunkful of umbrella parts to her name, Jane ventures out to the Thrash estate. Then her story takes a turn, or rather, five turns. What Jane doesn't know is that Tu Reviens will offer her choices that can ultimately determine the course of her untethered life. But at Tu Reviens, every choice comes with a reward, or a price
"Girls Made of Snow and Glass" by Melissa Bashardoust
At sixteen, Mina's mother is dead, her magician father is vicious, and her silent heart has never beat with love for anyone—has never beat at all, in fact, but she'd always thought that fact normal. She never guessed that her father cut out her heart and replaced it with one of glass. When she moves to Whitespring Castle and sees its king for the first time, Mina forms a plan: win the king's heart with her beauty, become queen, and finally know love. The only catch is that she'll have to become a stepmother.

Fifteen-year-old Lynet looks just like her late mother, and one day she discovers why: a magician created her out of snow in the dead queen's image, at her father's order. But despite being the dead queen made flesh, Lynet would rather be like her fierce and regal stepmother, Mina. She gets her wish when her father makes Lynet queen of the southern territories, displacing Mina. Now Mina is starting to look at Lynet with something like hatred, and Lynet must decide what to do—and who to be—to win back the only mother she's ever known…or else defeat her once and for all
Historical fiction
"The Winter People" by Jennifer McMahon
West Hall, Vermont, has always been a town of strange disappearances and old legends. The most mysterious is that of Sara Harrison Shea, who, in 1908, was found dead in the field behind her house just months after the tragic death of her daughter, Gertie. Now, in present day, nineteen-year-old Ruthie lives in Sara's farmhouse with her mother, Alice, and her younger sister, Fawn. Alice has always insisted that they live off the grid, a decision that suddenly proves perilous when Ruthie wakes up one morning to find that Alice has vanished without a trace. Searching for clues, she is startled to find a copy of Sara Harrison Shea's diary hidden beneath the floorboards of her mother's bedroom. As Ruthie gets sucked deeper into the mystery of Sara's fate, she discovers that she's not the only person who's desperately looking for someone that they've lost. But she may be the only one who can stop history from repeating itself.
"Rose Under Fire" by Elizabeth Wein
While flying an Allied fighter plane from Paris to England, American ATA pilot and amateur poet, Rose Justice, is captured by the Nazis and sent to Ravensbrück, the notorious women's concentration camp. Trapped in horrific circumstances, Rose finds hope in the impossible through the loyalty, bravery and friendship of her fellow prisoners. But will that be enough to endure the fate that's in store for her?
Mystery
"Trust Me" by Angela Clarke
What do you do if you witness a murder…but no-one believes you?
When Kate sees a horrific murder streamed live on her laptop, she calls the police in a state of shock. But when they arrive, the video has disappeared – and she can't prove anything. Desperate to be believed, Kate tries to find out who the girl in the video could be – and who her killer is.
Freddie and Nas are working on a missing persons case, but tensions in the police force are running high and time is ticking. When Kate contacts them, they are the only ones to listen and they start to wonder – are the two cases connected?
Dark, gripping, and flawlessly paced, Trust Me is the brilliant third novel in the hugely popular social media murderer series.
"I'll Eat When I'm Dead" by Barbara Boulard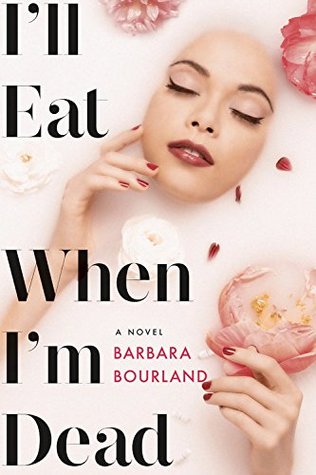 When stylish Hillary Whitney dies alone in a locked, windowless conference room at the offices of high-concept magazine RAGE Fashion Book, her death is initially ruled an unfortunate side effect of the unrelenting pressure to be thin.

But two months later, a cryptic note in her handwriting ends up in the office of the NYPD and the case is reopened, leading Det. Mark Hutton straight into the glamorous life of hardworking RAGE editor Catherine Ono, who insists on joining the investigation. Surrounded by a supporting cast of party girls, Type A narcissists and half-dead socialites, Cat and her colleague Bess Bonner are determined to solve the case and achieve sartorial perfection. But their amateur detective work has disastrous results, and the two ingenues are caught in a web of drugs, sex, lies and moisturizer that changes their lives forever
What are your TBR finds for this month? Let me know in the comments and don't forget to stop by my Etsy charity shop!