Welcome to the third installment of my monthly TBR finds!
In Marchof 2017 I've discovered the following books and added them to my Goodreads TBR:
Contemporary:
"Bad Romance" by Heather Demetrios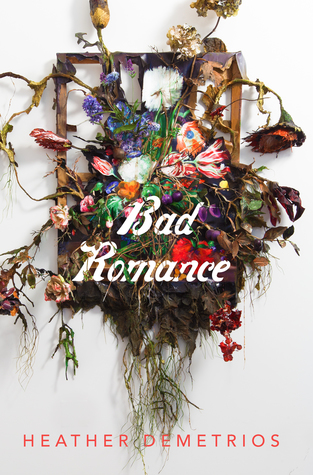 Grace wants out. Out of her house, where her stepfather wields fear like a weapon and her mother makes her scrub imaginary dirt off the floors. Out of her California town, too small to contain her big city dreams. Out of her life, and into the role of Parisian artist, New York director—anything but scared and alone.

Enter Gavin: charming, talented, adored. Controlling. Dangerous. When Grace and Gavin fall in love, Grace is sure it's too good to be true. She has no idea their relationship will become a prison she's unable to escape.

Deeply affecting and unflinchingly honest, this is a story about spiraling into darkness—and emerging into the light again.
"The Hate U Give" by Angie Thomas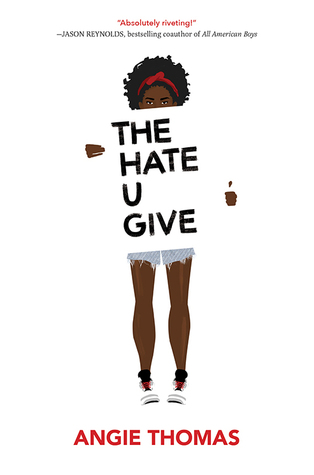 Sixteen-year-old Starr Carter moves between two worlds: the poor neighborhood where she lives and the fancy suburban prep school she attends. The uneasy balance between these worlds is shattered when Starr witnesses the fatal shooting of her childhood best friend Khalil at the hands of a police officer. Khalil was unarmed.

Soon afterward, his death is a national headline. Some are calling him a thug, maybe even a drug dealer and a gangbanger. Protesters are taking to the streets in Khalil's name. Some cops and the local drug lord try to intimidate Starr and her family. What everyone wants to know is: what really went down that night? And the only person alive who can answer that is Starr.

But what Starr does or does not say could upend her community. It could also endanger her life.
"Moxie" by Jennifer Mathieu
Vivian Carter is fed up. Fed up with a school administration at her small-town Texas high school that thinks the football team can do no wrong. Fed up with sexist dress codes, hallway harassment, and gross comments from guys during class. But most of all, Viv Carter is fed up with always following the rules.

Viv's mom was a tough-as-nails, punk rock Riot Grrrl in the '90s, and now Viv takes a page from her mother's past and creates a feminist zine that she distributes anonymously to her classmates. She's just blowing off steam, but other girls respond. As Viv forges friendships with other young women across the divides of cliques and popularity rankings, she realizes that what she has started is nothing short of a girl revolution
"The Twelve Lives of Samuel Hawley" by Hannah Tinti
After years spent living on the run, Samuel Hawley moves with his teenage daughter, Loo, to Olympus, Massachusetts. There, in his late wife's hometown, Hawley finds work as a fisherman, while Loo struggles to fit in at school and grows curious about her mother's mysterious death. Haunting them both are twelve scars Hawley carries on his body, from twelve bullets in his criminal past; a past that eventually spills over into his daughter's present, until together they must face a reckoning yet to come. This father-daughter epic weaves back and forth through time and across America, from Alaska to the Adirondacks.
Literary Fiction:
"The Idiot" by Elif Batuman
The year is 1995, and email is new. Selin, the daughter of Turkish immigrants, arrives for her freshman year at Harvard. She signs up for classes in subjects she has never heard of, befriends her charismatic and worldly Serbian classmate, Svetlana, and, almost by accident, begins corresponding with Ivan, an older mathematics student from Hungary. Selin may have barely spoken to Ivan, but with each email they exchange, the act of writing seems to take on new and increasingly mysterious meanings.

At the end of the school year, Ivan goes to Budapest for the summer, and Selin heads to the Hungarian countryside, to teach English in a program run by one of Ivan's friends. On the way, she spends two weeks visiting Paris with Svetlana. Selin's summer in Europe does not resonate with anything she has previously heard about the typical experiences of American college students, or indeed of any other kinds of people. For Selin, this is a journey further inside herself: a coming to grips with the ineffable and exhilarating confusion of first love, and with the growing consciousness that she is doomed to become a writer.
"The Leavers" by Lisa Ko
One morning, Deming Guo's mother, an undocumented Chinese immigrant named Polly, goes to her job at the nail salon and never comes home. No one can find any trace of her.

With his mother gone, eleven-year-old Deming is left with no one to care for him. He is eventually adopted by two white college professors who move him from the Bronx to a small town upstate. They rename him Daniel Wilkinson in their efforts to make him over into their version of an "all-American boy." But far away from all he's ever known, Daniel struggles to reconcile his new life with his mother's disappearance and the memories of the family and community he left behind.
Historical Fiction:
"Maisie Dobbs" by Jacqueline Winspear
Maisie Dobbs isn't just any young housemaid. Through her own natural intelligence—and the patronage of her benevolent employers—she works her way into college at Cambridge. When World War I breaks out, Maisie goes to the front as a nurse. It is there that she learns that coincidences are meaningful and the truth elusive. After the War, Maisie sets up on her own as a private investigator. But her very first assignment, seemingly an ordinary infidelity case, soon reveals a much deeper, darker web of secrets, which will force Maisie to revisit the horrors of the Great War and the love she left behind.
"The Muse" by Jessie Burton
On a hot July day in 1967, Odelle Bastien climbs the stone steps of the Skelton gallery in London, knowing that her life is about to change forever. Having struggled to find her place in the city since she arrived from Trinidad five years ago, she has been offered a job as a typist under the tutelage of the glamorous and enigmatic Marjorie Quick. But though Quick takes Odelle into her confidence, and unlocks a potential she didn't know she had, she remains a mystery – no more so than when a lost masterpiece with a secret history is delivered to the gallery.

The truth about the painting lies in 1936 and a large house in rural Spain, where Olive Schloss, the daughter of a renowned art dealer, is harbouring ambitions of her own. Into this fragile paradise come artist and revolutionary Isaac Robles and his half-sister Teresa, who immediately insinuate themselves into the Schloss family, with explosive and devastating consequences
Fantasy:
"How to Hang a Witch" by Adriana Mather
Salem, Massachusetts is the site of the infamous witch trials and the new home of Samantha Mather. Recently transplanted from New York City, Sam and her stepmother are not exactly welcomed with open arms. Sam is the descendant of Cotton Mather, one of the men responsible for those trials and almost immediately, she becomes the enemy of a group of girls who call themselves The Descendants. And guess who their ancestors were?

If dealing with that weren't enough, Sam also comes face to face with a real live (well technically dead) ghost. A handsome, angry ghost who wants Sam to stop touching his stuff. But soon Sam discovers she is at the center of a centuries old curse affecting anyone with ties to the trials. Sam must come to terms with the ghost and find a way to work with The Descendants to stop a deadly cycle that has been going on since the first accused witch was hanged. If any town should have learned its lesson, it's Salem. But history may be about to repeat itself
"The Library of Fates" by Aditi Khorana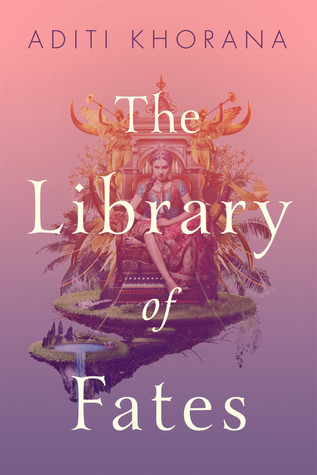 No one is entirely certain what brings the Emperor Sikander to Shalingar. Until now, the idyllic kingdom has been immune to his many violent conquests. To keep the visit friendly, Princess Amrita has offered herself as his bride, sacrificing everything—family, her childhood love, and her freedom—to save her people. But her offer isn't enough.

The unthinkable happens, and Amrita finds herself a fugitive, utterly alone but for an oracle named Thala, who was kept by Sikander as a slave and managed to escape amid the chaos of a palace under siege. With nothing and no one else to turn to, Amrita and Thala are forced to rely on each other. But while Amrita feels responsible for her kingdom and sets out to warn her people, the newly free Thala has no such ties. She encourages Amrita to go on a quest to find the fabled Library of All Things, where it is possible for each of them to reverse their fates. To go back to before Sikander took everything from them.

Stripped of all that she loves, caught between her rosy past and an unknown future, will Amrita be able to restore what was lost, or does another life—and another love—await?
"The Peculiar Miracles of Antoinette Martin" by Stephanie Knipper
Sisters Rose and Lily Martin were inseparable when they were kids. As adults, they've been estranged for years, until circumstances force them to come together to protect Rose's daughter. Ten-year-old Antoinette has a severe form of autism that requires constant care and attention. She has never spoken a word, but she has a powerful gift that others would give anything to harness: she can heal things with her touch. She brings wilted flowers back to life, makes a neighbor's tremors disappear, changes the course of nature on the Kentucky flower farm where she and her mother live.

Antoinette's gift, though, puts her own life in danger, as each healing comes with an increasingly deadly price. As Rose—the center of her daughter's life—struggles with her own failing health, and Lily confronts her anguished past, they, and the men who love them, come to realize the sacrifices that must be made to keep this very special child safe
"The Sons of Thestian" by M.E. Vaughan
The Prince Jionathan is plagued by visions of death. With the King on his death-bed, and the tyrannical Queen in power, the Kingdom of Harmatia lies in peril. Fleeing the city in fear of his life, Jionathan is shadowed by Rufus Merle, a young, secretive Magi tasked with bringing him home. Now, with the help of a fearsome Sidhe warrior named Fae, they must traverse a dangerous faerie-wood together. Against bandits, faeries and cursed priestesses, these unlikely friends travel a path fraught with danger, not least from the blood-thirsty Night Patrol and the dark conspiracy that shrouds them.
"The Witches of Cambridge" by Menna van Praag
Amandine Bisset has always had the power to feel the emotions of those around her. It's a secret she can share only with her friends all professors, all witches when they gather for the Cambridge University Society of Literature and Witchcraft. Amandine treasures these meetings but lately senses the ties among her colleagues beginning to unravel. If only she had her student Noa's power to hear the innermost thoughts of others, she might know how to patch things up. Unfortunately, Noa regards her gift as a curse. So when a seductive artist claims he can cure her, Noa jumps at the chance, no matter the cost.

Noa's not the only witch in over her head. Mathematics professor Kat has a serious case of unrequited love but refuses to cast spells to win anyone's heart. Her sister, Cosima, is not above using magic to get what she wants, sprinkling pastries in her bakery with equal parts sugar and enchantment. But when Cosima sets her sights on Kat's crush, she conjures up a dangerous love triangle.
Science Fiction:
"The Girl from Everywhere" by Heidi Heilig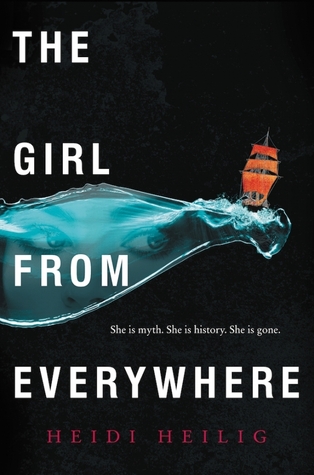 Nix has spent her entire life aboard her father's ship, sailing across the centuries, across the world, across myth and imagination.

As long as her father has a map for it, he can sail to any time, any place, real or imagined: nineteenth-century China, the land from One Thousand and One Nights, a mythic version of Africa. Along the way they have found crewmates and friends, and even a disarming thief who could come to mean much more to Nix.

But the end to it all looms closer every day.

Her father is obsessed with obtaining the one map, 1868 Honolulu, that could take him back to his lost love, Nix's mother. Even though getting it—and going there—could erase Nix's very existence.
"The House of Writers" by M.J. Nicholls
THE HOUSE OF WRITERS is a playful novel set in 2050, when the publishing industry has collapsed, literature has become a micro-niche interest, and Scotland itself has become an enormous call center. Those writers who remain reside in a dilapidated towerblock, where they churn out hack works tailored to please their small audiences. The novel weaves together individual stories of life inside (and outside) the building, where each floor houses a different genre, as the writers fight to keep the process of literature alive with varying degrees of success. THE HOUSE OF WRITERS is a feast of wit: a surreal entertainment, a bracing satire, a verbal tour- de-force, and a good-spirited dystopian comedy; it is also a loving homage to language, literature, and the imagination, and a plea that they remain vital well into the dubious future that awaits us.
YA Romance:
"Queens of Geek" by Jen Wilde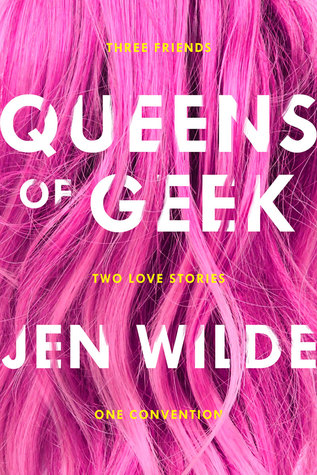 When BFFs Charlie, Taylor and Jamie go to SupaCon, they know it's going to be a blast. What they don't expect is for it to change their lives forever.

Charlie likes to stand out. SupaCon is her chance to show fans she's over her public breakup with co-star, Reese Ryan. When Alyssa Huntington arrives as a surprise guest, it seems Charlie's long-time crush on her isn't as one-sided as she thought.

While Charlie dodges questions about her personal life, Taylor starts asking questions about her own.

Taylor likes to blend in. Her brain is wired differently, making her fear change. And there's one thing in her life she knows will never change: her friendship with Jamie—no matter how much she may secretly want it to. But when she hears about the Queen Firestone SupaFan Contest, she starts to rethink her rules on playing it safe
"When Dimple Met Rishi" by Sandhya Menon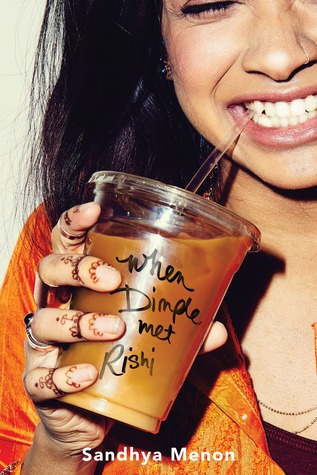 A laugh-out-loud, heartfelt YA romantic comedy, told in alternating perspectives, about two Indian-American teens whose parents have arranged for them to be married.

Dimple Shah has it all figured out. With graduation behind her, she's more than ready for a break from her family, from Mamma's inexplicable obsession with her finding the "Ideal Indian Husband." Ugh. Dimple knows they must respect her principles on some level, though. If they truly believed she needed a husband right now, they wouldn't have paid for her to attend a summer program for aspiring web developers…right?

Rishi Patel is a hopeless romantic. So when his parents tell him that his future wife will be attending the same summer program as him—wherein he'll have to woo her—he's totally on board. Because as silly as it sounds to most people in his life, Rishi wants to be arranged, believes in the power of tradition, stability, and being a part of something much bigger than himself.
Non-fiction:
"Here We Are: Feminism for the Real World" by Kelly Jensen
Here We Are is a scrapbook-style teen guide to understanding what it really means to be a feminist. It's packed with essays, lists, poems, comics, and illustrations from a diverse range of voices, including TV, film, and pop-culture celebrities and public figures such as ballet dancer Michaela DePrince and her sister Mia, politician Wendy Davis, as well as popular YA authors like Nova Ren Suma, Malinda Lo, Brandy Colbert, Courtney Summers, and many more. Altogether, the book features more than forty-four pieces, with an eight-page insert of full-color illustrations.

Here We Are is a response to lively discussions about the true meaning of feminism on social media and across popular culture and is an invitation to one of the most important, life-changing, and exciting parties around.
Would love to hear about the latest additions to your TBRs!