Welcome to the second installment of my monthly TBR finds!
In February of 2017 I've discovered the following books and added them to my Goodreads TBR:
Contemporary LGBT+
"Juliet Takes a Breath" by Gabby Rivera
 Juliet Milagros Palante is leaving the Bronx and headed to Portland, Oregon. She just came out to her family and isn't sure if her mom will ever speak to her again. But Juliet has a plan, sort of, one that's going to help her figure out this whole "Puerto Rican lesbian" thing. She's interning with the author of her favorite book: Harlowe Brisbane, the ultimate authority on feminism, women's bodies, and other gay-sounding stuff.

Will Juliet be able to figure out her life over the course of one magical summer? Is that even possible? Or is she running away from all the problems that seem too big to handle?

With more questions than answers, Juliet takes on Portland, Harlowe, and most importantly, herself.
"Ramona Blue" by Julie Murphy
Ramona was only five years old when Hurricane Katrina changed her life forever.

Since then, it's been Ramona and her family against the world. Standing over six feet tall with unmistakable blue hair, Ramona is sure of three things: she likes girls, she's fiercely devoted to her family, and she knows she's destined for something bigger than the trailer she calls home in Eulogy, Mississippi. But juggling multiple jobs, her flaky mom, and her well-meaning but ineffectual dad forces her to be the adult of the family. Now, with her sister, Hattie, pregnant, responsibility weighs more heavily than ever.

The return of her childhood friend Freddie brings a welcome distraction. Ramona's friendship with the former competitive swimmer picks up exactly where it left off, and soon he's talked her into joining him for laps at the pool. But as Ramona falls in love with swimming, her feelings for Freddie begin to shift too, which is the last thing she expected. With her growing affection for Freddie making her question her sexual identity, Ramona begins to wonder if perhaps she likes girls and guys or if this new attraction is just a fluke. Either way, Ramona will discover that, for her, life and love are more fluid than they seem.
"Storm Season" by Peter Henson
The great outdoors isn't so great for Sydney It-Girl Lien Hong. It's too dark, too quiet, and there are spiders in the toilet of the cabin she is sharing with friends on the way to a New South Wales music festival. To make matters worse, she's been separated from her companions and taken a bad fall. With a storm approaching, her rescue comes in the form of a striking wilderness ranger named Claudia Sokolov, whose isolated cabin, soulful voice and collection of guitars bely a complicated history. While they wait out the weather, the women find an undeniable connection—one that puts them both on new trajectories that last long after the storm has cleared.
"We Are the Ants" by Shaun David Hutchinson (also sci-fi elements)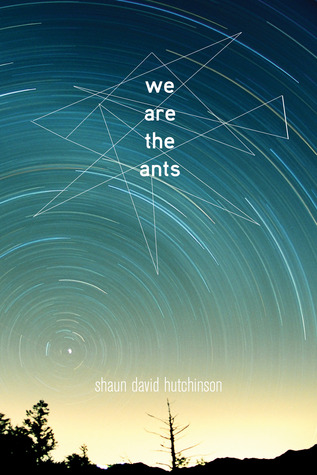 There are a few things Henry Denton knows, and a few things he doesn't.

Henry knows that his mom is struggling to keep the family together, and coping by chain-smoking cigarettes. He knows that his older brother is a college dropout with a pregnant girlfriend. He knows that he is slowly losing his grandmother to Alzheimer's. And he knows that his boyfriend committed suicide last year.

What Henry doesn't know is why the aliens chose to abduct him when he was thirteen, and he doesn't know why they continue to steal him from his bed and take him aboard their ship. He doesn't know why the world is going to end or why the aliens have offered him the opportunity to avert the impending disaster by pressing a big red button.

But they have. And they've only given him 144 days to make up his mind.
Fantasy
"Half" by Eli Lang
Living between worlds has never been comfortable, but it's where I've always fit: between human and fey, illness and health, magic and reality.

I've spent the last six years looking for a cure for the nameless sickness eating me up. If I believed there was one out there, I would keep searching. But there isn't, so I've come back home, where my past and present tangle. Come home to live . . . and to die.

But my father insists I meet Kin. He's a healer, and determined to help, even though I'm not so hopeful anymore. But Kin isn't what I expected, in any way. He sees me, not my illness. He reminds me of what it's like to be alive. And I can't help falling for him, even though I know it isn't fair to either of us.

Kin thinks he has the cure I've been looking for, but it's a cure that will change everything: me, my life, my heart. If I refuse, I could lose Kin. But if I take it, I might lose myself.
"Island of Exiles" by Erica Cameron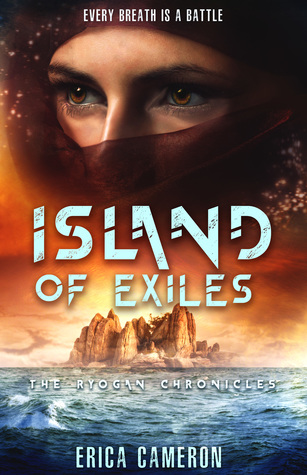 In Khya's world, every breath is a battle.

On the isolated desert island of Shiara, dying young is inevitable. The clan comes before self, and protecting her home means Khya is a warrior above all else.

But when following the clan and obeying their leaders could cost her brother his life, Khya's home becomes a deadly trap. The only person who can help is Tessen, her lifelong rival and the boy who challenges her at every turn. The council she hoped to join has betrayed her, and their secrets, hundreds of years deep, reach around a world she's never seen.

To save her brother's life and her island home, her only choice is to trust Tessen, turn against her clan, and go on the run—a betrayal and a death sentence.
"The Near Witch" by Victoria Schwab
The Near Witch is only an old story told to frighten children.

If the wind calls at night, you must not listen. The wind is lonely, and always looking for company.

And there are no strangers in the town of Near.

These are the truths that Lexi has heard all her life.

But when an actual stranger-a boy who seems to fade like smoke-appears outside her home on the moor at night, she knows that at least one of these sayings is no longer true.

The next night, the children of Near start disappearing from their beds, and the mysterious boy falls under suspicion. Still, he insists on helping Lexi search for them. Something tells her she can trust him.
As the hunt for the children intensifies, so does Lexi's need to know-about the witch that just might be more than a bedtime story, about the wind that seems to speak through the walls at night, and about the history of this nameless boy.

Part fairy tale, part love story, Victoria Schwab's debut novel is entirely original yet achingly familiar: a song you heard long ago, a whisper carried by the wind, and a dream you won't soon forget.
"The Star-Touched Queen" by Roshani Chokshi
Maya is cursed. With a horoscope that promises a marriage of death and destruction, she has earned only the scorn and fear of her father's kingdom. Content to follow more scholarly pursuits, her whole world is torn apart when her father, the Raja, arranges a wedding of political convenience to quell outside rebellions. Soon Maya becomes the queen of Akaran and wife of Amar. Neither roles are what she expected: As Akaran's queen, she finds her voice and power. As Amar's wife, she finds something else entirely: Compassion. Protection. Desire…

But Akaran has its own secrets—thousands of locked doors, gardens of glass, and a tree that bears memories instead of fruit. Soon, Maya suspects her life is in danger. Yet who, besides her husband, can she trust? With the fate of the human and Otherworldly realms hanging in the balance, Maya must unravel an ancient mystery that spans reincarnated lives to save those she loves the most…including herself.
"Stoker's Manuscript" by Royce Prouty
 When rare-manuscript expert Joseph Barkeley is hired to authenticate and purchase the original draft and notes for Bram Stoker's Dracula, little does he know that the reclusive buyer is a member of the oldest family in Transylvania.

After delivering the manuscript to the legendary Bran Castle in Romania, Barkeley—a Romanian orphan himself—realizes to his horror that he's become a prisoner to the son of Vlad Dracul. To earn his freedom, Barkeley must decipher cryptic messages hidden in the text of the original Dracula that reveal the burial sites of certain Dracul family members. Barkeley's only hope is to ensure that he does not exhaust his usefulness to his captor until he's able to escape. Soon he discovers secrets about his own lineage that suggest his selection for the task was more than coincidence. In this knowledge may lie Barkeley's salvation—or his doom. For now he must choose between a coward's flight and a mortal conflict against an ancient foe.
Historical Fiction
"All Out" by Saundra Mitchell
Harlequin Teen has bought All Out, a short story anthology edited by Saundra Mitchell. The book will feature positive portrayals of LGBTQIA+ characters in historical fiction written by LGBTQIA+ authors, including Kody Keplinger, Benjamín Alire Sàenz, Malinda Lo, Emily M. Danforth, and many others. It's scheduled for winter 2018.
"The Lace Makers of Glenmara" by Heather Barbieri
"You can always start again," Kate Robinson's mother once told her, "all it takes is a new thread." Overwhelmed by heartbreak and loss, the struggling twenty-six-year-old fashion designer follows her mother's advice and flees to her ancestral homeland of Ireland, hoping to break free of old patterns and reinvent herself.

She arrives on the west coast, in the seaside hamlet of Glenmara. In this charming, fading Gaelic village, Kate quickly develops a bond with members of the local lace-making society: Bernie, alone and yearning for a new purpose since the death of her beloved husband, John; Aileen, plagued by doubt, helplessly watching her teenage daughter grow distant; Moira, caught in a cycle of abuse and denial, stubbornly refusing help from those closest to her; Oona, in remission from breast cancer, secretly harboring misgivings about her marriage; Colleen, the leader of the group, worried about her fisherman husband, missing at sea. And outside this newfound circle is local artist Sullivan Deane, an enigmatic man trying to overcome a tragedy of his own.

Under Glenmara's spell, Kate finds the inspiration that has eluded her, and soon she and the lace makers are creating a line of exquisite lingerie. In their skilled hands, flowers, Celtic dragons, nymphs, fish, saints, kings, and queens come to life, rendered with painterly skill. The circle also offers them something more—the strength to face their long-denied desires and fears. But not everyone welcomes Kate, and a series of unexpected events threatens to unravel everything the women have worked so hard for. . . .
"The Queen of the Night" by Alexander Chee
Lilliet Berne is a sensation of the Paris Opera, a legendary soprano with every accolade except an original role, every singer's chance at immortality. When one is finally offered to her, she realizes with alarm that the libretto is based on a hidden piece of her past. Only four could have betrayed her: one is dead, one loves her, one wants to own her. And one, she hopes, never thinks of her at all. As she mines her memories for clues, she recalls her life as an orphan who left the American frontier for Europe and was swept up into the glitzy, gritty world of Second Empire Paris. In order to survive, she transformed herself from hippodrome rider to courtesan, from empress's maid to debut singer, all the while weaving a complicated web of romance, obligation, and political intrigue.
Mystery
"The Roanoke Girls" by Amy Engel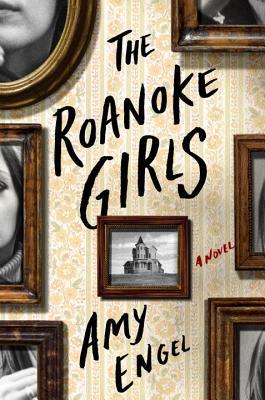 After her mother's suicide, fifteen year-old Lane Roanoke came to live with her grandparents and fireball cousin, Allegra, on their vast estate in rural Kansas. Lane knew little of her mother's mysterious family, but she quickly embraced life as one of the rich and beautiful Roanoke girls. But when she discovered the dark truth at the heart of the family, she ran fast and far away.

Eleven years later, Lane is adrift in Los Angeles when her grandfather calls to tell her Allegra has gone missing. Did she run too? Or something worse? Unable to resist his pleas, Lane returns to help search, and to ease her guilt at having left Allegra behind. Her homecoming may mean a second chance with the boyfriend whose heart she broke that long ago summer. But it also means facing the devastating secret that made her flee, one she may not be strong enough to run from again.
"You're Welcome, Universe" by Whitney Gardner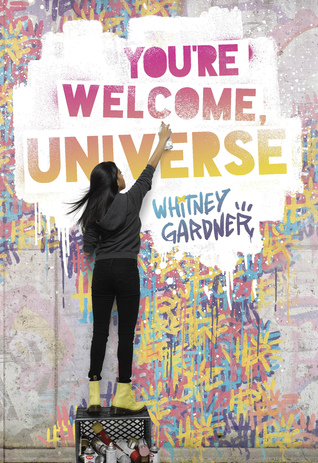 When Julia finds a slur about her best friend scrawled across the back of the Kingston School for the Deaf, she covers it up with a beautiful (albeit illegal) graffiti mural.

Her supposed best friend snitches, the principal expels her, and her two mothers set Julia up with a one-way ticket to a "mainstream" school in the suburbs, where she's treated like an outcast as the only deaf student. The last thing she has left is her art, and not even Banksy himself could convince her to give that up.

Out in the 'burbs, Julia paints anywhere she can, eager to claim some turf of her own. But Julia soon learns that she might not be the only vandal in town. Someone is adding to her tags, making them better, showing off—and showing Julia up in the process. She expected her art might get painted over by cops. But she never imagined getting dragged into a full-blown graffiti war.
New Adult
"Lose Me." by M.C. Frank
Ari Demos, a half Greek stunt girl, starts her every day with this thought. It's not that her job isn't dangerous, but she's been surfing, training and doing sick water stunts for years. Now, just months after graduating from high school, she's ready for her first job on a real movie set. But on the day before shooting starts, she has an accident. One that almost claims her life. And that's when she realizes that she can't hide from the truth any longer: something big and dark is coming, and she's not sure she will survive it.

Then Wes Spencer arrives on the scene with his expensive yacht, glamorous friends and bored attitude. He's a British superstar, the famous pirate of a hit TV show that made girls all over the planet swoon at a glimpse of his dirty blonde hair and green eyes, and he's in Greece to film a modern adaptation of Pride and Prejudice. When he meets Ari, he dismisses her as too unimportant. But as it turns out, she isn't unimportant. In fact, quite the opposite.
"Paper Princess" by Erin Watt
Ella Harper is a survivor—a pragmatic optimist. She's spent her whole life moving from town to town with her flighty mother, struggling to make ends meet and believing that someday she'll climb out of the gutter. After her mother's death, Ella is truly alone.

Until Callum Royal appears, plucking Ella out of poverty and tossing her into his posh mansion among his five sons who all hate her. Each Royal boy is more magnetic than the last, but none as captivating as Reed Royal, the boy who is determined to send her back to the slums she came from.

Reed doesn't want her. He says she doesn't belong with the Royals.

He might be right.

Wealth. Excess. Deception. It's like nothing Ella has ever experienced, and if she's going to survive her time in the Royal palace, she'll need to learn to issue her own Royal decrees.
"Unravel" by Calia Read
 Six months ago, I was happy. I was simply Naomi Carradine.

One month ago, I was admitted into a psych ward.

Yesterday, Lachlan visited me. Kissed me. And told me that I'm starting to lose my mind.

Hours later, Max haunted my thoughts, reminding me I'm not crazy and that he needs my help.

A few minutes ago, I drifted further from reality, trying to unravel the past.

And now…everyone thinks I'm insane. But, I know he's real, and I know he needs me.

Do you believe me?
Non-fiction
"The Book Thieves: The Nazi Looting of Europe's Libraries and the Race to Return a Literary Inheritance" by Anders Rydell
While the Nazi party was being condemned by much of the world for burning books, they were already hard at work perpetrating an even greater literary crime. Through extensive new research that included records saved by the MonumentsMen themselves Anders Rydell tells the untold story of Nazi book theft, as he himself joins the effort to return the stolen books. When the Nazi soldiers ransacked Europe's libraries and bookshops, large and small, the books they stole were not burned. Instead, the Nazis began to compile a library of their own that they could use to wage an intellectual war on literature and history. In this secret war, the libraries of Jews, Communists, Liberal politicians, LGBT activists, Catholics, Freemasons, and many other opposition groups were appropriated for Nazi research, and used as an intellectual weapon against their owners. But when the war was over, most of the books were never returned. Instead many found their way into the public library system, where they remain to this day.

Now, Rydell finds himself entrusted with one of these stolen volumes, setting out to return it to its rightful owner. It was passed to him by the small team of heroic librarians who have begun the monumental task of combing through Berlin's public libraries to identify the looted books and reunite them with the families of their original owners. For those who lost relatives in the Holocaust, these books are often the only remaining possession of their relatives they have ever held. And as Rydell travels to return the volume he was given, he shows just how much a single book can mean to those who own it.
What are your latest Goodreads finds? I'd love to hear about your TBRs!