Friday Finds is originally featured at Should Be Reading and showcases the books I have discovered during the weeks and added to my Goodreads TBR. However, in order to not flood your dash with weekly Friday Finds, this I decided to do longer ones at the end of each month. So in January of 2017, I've discovered the following books and added them to my Goodreads TBR:
Historical Fiction
"A Partial History of Lost Causes" by Jennifer duBois
In St. Petersburg, Russia, world chess champion Aleksandr Bezetov begins a quixotic quest: He launches a dissident presidential campaign against Vladimir Putin. He knows he will not win—and that he is risking his life in the process—but a deeper conviction propels him forward.

In Cambridge, Massachusetts, thirty-year-old English lecturer Irina Ellison struggles for a sense of purpose. Irina is certain she has inherited Huntington's disease—the same cruel illness that ended her father's life. When Irina finds an old, photocopied letter her father wrote to the young Aleksandr Bezetov, she makes a fateful decision. Her father asked the chess prodigy a profound question—How does one proceed in a lost cause?—but never received an adequate reply. Leaving everything behind, Irina travels to Russia to find Bezetov and get an answer for her father, and for herself
"Nora & Kettle" by Lauren Nicolle Taylor
Seventeen-year-old Kettle has had his share of adversity. As an orphaned Japanese American struggling to make a life in the aftermath of an event in history not often referred to the internment of Japanese Americans during World War II and the removal of children from orphanages for having "one drop of Japanese blood in them" things are finally looking up. He has his hideout in an abandoned subway tunnel, a job, and his gang of Lost Boys.

Desperate to run away, the world outside her oppressive brownstone calls to naive, eighteen-year-old Nora the privileged daughter of a controlling and violent civil rights lawyer who is building a compensation case for the interned Japanese Americans. But she is trapped, enduring abuse to protect her younger sister Frankie and wishing on the stars every night for things to change.

For months, they've lived side by side, their paths crossing yet never meeting. But when Nora is nearly killed and her sister taken away, their worlds collide as Kettle, grief stricken at the loss of a friend, angrily pulls Nora from her window.

In her honeyed eyes, Kettle sees sadness and suffering. In his, Nora sees the chance to take to the window and fly away.
"Moriarty" by Anthony Horowitz
Days after Holmes and Moriarty disappear into the waterfall's churning depths, Frederick Chase, a senior investigator at New York's infamous Pinkerton Detective Agency, arrives in Switzerland. Chase brings with him a dire warning: Moriarty's death has left a convenient vacancy in London's criminal underworld. There is no shortage of candidates to take his place—including one particularly fiendish criminal mastermind.

Chase is assisted by Inspector Athelney Jones, a Scotland Yard detective and devoted student of Holmes's methods of deduction, whom Conan Doyle introduced in The Sign of Four. The two men join forces and fight their way through the sinuous streets of Victorian London—from the elegant squares of Mayfair to the shadowy wharfs and alleyways of the Docks—in pursuit of this sinister figure, a man much feared but seldom seen, who is determined to stake his claim as Moriarty's successor.
Fantasy
"Because You Love to Hate Me: 13 Tales of Villainy" by Ameriie, Renee Ahdieh, Soman Chainani et al.
This unique YA anthology presents classic and original fairy tales from the villain's point of view. The book's unconventional structure–thirteen of the most influential BookTubers on YouTube join forces (writing-prompt style) with thirteen acclaimed and bestselling authors–gives these mysterious, oft-misunderstood individuals characters a chance to tell their stories, their way.

Like Maleficent or Wicked, these are stories of vengeance, of defiance, of rage. They are stories of pain, of heartbreak, of sorrow. But don't expect a circle of hands. Leave it to the heroes to help the world; villains just want to rule the world. We love to hate them and they hate to be loved, if only because being hated frees them from having to be good.

Contributing authors include bestselling and buzzy names Renée Ahdieh, Soman Chainani, Susan Dennard, Sarah Enni, Marissa Meyer, Cindy Pon, Victoria Schwab, Samantha Shannon, Adam Silvera, Andrew Smith, April Genevieve Tucholke, and Nicola Yoon, with a foreword and a story from anthology editor Ameriie
"The Bear and the Nightingale" by Katherine Arden
At the edge of the Russian wilderness, winter lasts most of the year and the snowdrifts grow taller than houses. But Vasilisa doesn't mind—she spends the winter nights huddled around the embers of a fire with her beloved siblings, listening to her nurse's fairy tales. Above all, she loves the chilling story of Frost, the blue-eyed winter demon, who appears in the frigid night to claim unwary souls. Wise Russians fear him, her nurse says, and honor the spirits of house and yard and forest that protect their homes from evil.

After Vasilisa's mother dies, her father goes to Moscow and brings home a new wife. Fiercely devout, city-bred, Vasilisa's new stepmother forbids her family from honoring the household spirits. The family acquiesces, but Vasilisa is frightened, sensing that more hinges upon their rituals than anyone knows.

And indeed, crops begin to fail, evil creatures of the forest creep nearer, and misfortune stalks the village. All the while, Vasilisa's stepmother grows ever harsher in her determination to groom her rebellious stepdaughter for either marriage or confinement in a convent.

As danger circles, Vasilisa must defy even the people she loves and call on dangerous gifts she has long concealed—this, in order to protect her family from a threat that seems to have stepped from her nurse's most frightening tales.
"Certain Dark Things" by Silvia Moreno-Garcia
Welcome to Mexico City… An Oasis In A Sea Of Vampires…

Domingo, a lonely garbage-collecting street kid, is busy eking out a living when a jaded vampire on the run swoops into his life.

Atl, the descendant of Aztec blood drinkers, must feast on the young to survive and Domingo looks especially tasty. Smart, beautiful, and dangerous, Atl needs to escape to South America, far from the rival narco-vampire clan pursuing her. Domingo is smitten.

Her plan doesn't include developing any real attachment to Domingo. Hell, the only living creature she loves is her trusty Doberman. Little by little, Atl finds herself warming up to the scrappy young man and his effervescent charm.

And then there's Ana, a cop who suddenly finds herself following a trail of corpses and winds up smack in the middle of vampire gang rivalries.

Vampires, humans, cops, and gangsters collide in the dark streets of Mexico City. Do Atl and Domingo even stand a chance of making it out alive?
"Labyrinth Lost" by Zoraida Cordova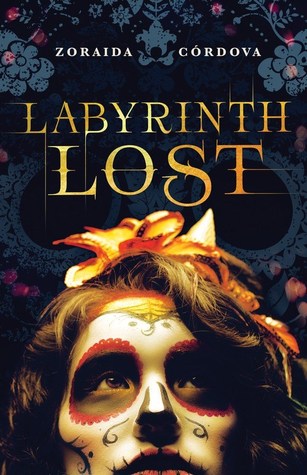 Alex is a bruja, the most powerful witch in a generation…and she hates magic. At her Deathday celebration, Alex performs a spell to rid herself of her power. But it backfires. Her whole family vanishes into thin air, leaving her alone with Nova, a brujo boy she can't trust. A boy whose intentions are as dark as the strange markings on his skin.

The only way to get her family back is to travel with Nova to Los Lagos, a land in-between, as dark as Limbo and as strange as Wonderland…

Beautiful Creatures meets Daughter of Smoke and Bone with an infusion of Latin American tradition in this highly original fantasy adventure.
Contemporary
"Under Rose-Tainted Skies" by Louise Gornall
At seventeen, Norah has accepted that the four walls of her house delineate her life. She knows that fearing everything from inland tsunamis to odd numbers is irrational, but her mind insists the world outside is too big, too dangerous. So she stays safe inside, watching others' lives through her windows and social media feed.

But when Luke arrives on her doorstep, he doesn't see a girl defined by medical terms and mental health. Instead, he sees a girl who is funny, smart, and brave. And Norah likes what he sees.

Their friendship turns deeper, but Norah knows Luke deserves a normal girl. One who can walk beneath the open sky. One who is unafraid of kissing. One who isn't so screwed up. Can she let him go for his own good—or can Norah learn to see herself through Luke's eyes?
"Done Dirt Cheap" by Sarah Nicole Lemon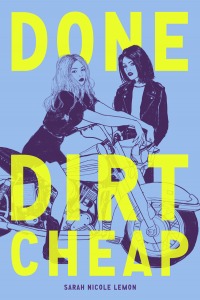 Tourmaline Harris's life hit pause at fifteen, when her mom went to prison because of Tourmaline's unintentionally damning testimony. But at eighteen, her home life is stable, and she has a strong relationship with her father, the president of a local biker club known as the Wardens.

Virginia Campbell's life hit fast-forward at fifteen, when her mom "sold" her into the services of a local lawyer: a man for whom the law is merely a suggestion. When Hazard sets his sights on dismantling the Wardens, he sends in Virginia, who has every intention of selling out the club—and Tourmaline.

But the two girls are stronger than the circumstances that brought them together, and their resilience defines the friendship at the heart of this powerful debut novel.
"Fortune Smiles" by Adam Johnson
In six masterly stories, Johnson delves deep into love and loss, natural disasters, the influence of technology, and how the political shapes the personal. "Nirvana" portrays a programmer, whose wife has a rare disease, finding solace in a digital simulacrum of the president of the United States. In "Hurricanes Anonymous," a young man searches for the mother of his son in a Louisiana devastated by Hurricanes Katrina and Rita. "George Orwell Was a Friend of Mine" follows a former warden of a Stasi prison in East Germany who vehemently denies his past, even as pieces of it are delivered in packages to his door. And in the unforgettable title story, Johnson returns to his signature subject, North Korea, depicting two defectors from Pyongyang who are trying to adapt to their new lives in Seoul, while one cannot forget the woman he left behind.
"Harmless Like You by Rowan Hisayo Buchanan
Written in startlingly beautiful prose, HARMLESS LIKE YOU is set across New York, Berlin and Connecticut, following the stories of Yuki Oyama, a Japanese girl fighting to make it as an artist, and Yuki's son Jay who, as an adult in the present day, is forced to confront his mother who abandoned him when he was only two years old.

HARMLESS LIKE YOU is an unforgettable novel about the complexities of identity, art, adolescent friendships and familial bonds, offering a unique exploration of love, loneliness and reconciliation.
Romance
"Dying Wish" by Margaret McHeyzer
I have three major loves in my life: my family, my best friend Becky, and ballet. Elijah Turner is quickly becoming the fourth.

He's been around as long as I can remember. But now he's much more than just the annoying guy at school.

My life was working out perfectly…until it got turned upside down.
Mystery
"City of Saints & Thieves" by Natalie C. Anderson
In the shadows of Sangui City, there lives a girl who doesn't exist. After fleeing the Congo as refugees, Tina and her mother arrived in Kenya looking for the chance to build a new life and home. Her mother quickly found work as a maid for a prominent family, headed by Roland Greyhill, one of the city's most respected business leaders. But Tina soon learns that the Greyhill fortune was made from a life of corruption and crime. So when her mother is found shot to death in Mr. Greyhill's personal study, she knows exactly who's behind it.

With revenge always on her mind, Tina spends the next four years surviving on the streets alone, working as a master thief for the Goondas, Sangui City's local gang. It's a job for the Goondas that finally brings Tina back to the Greyhill estate, giving her the chance for vengeance she's been waiting for. But as soon as she steps inside the lavish home, she's overtaken by the pain of old wounds and the pull of past friendships, setting into motion a dangerous cascade of events that could, at any moment, cost Tina her life. But finally uncovering the incredible truth about who killed her mother—and why—keeps her holding on in this fast-paced nail-biting thriller.
"If We Were Villains" by M.L. Rio
On the day Oliver Marks is released from jail, the man who put him there is waiting at the door. Detective Colborne wants to know the truth, and after ten years, Oliver is finally ready to tell it.

Ten years ago: Oliver is one of seven young Shakespearean actors at Dellecher Classical Conservatory, a place of keen ambition and fierce competition. In this secluded world of firelight and leather-bound books, Oliver and his friends play the same roles onstage and off: hero, villain, tyrant, temptress, ingénue, extra. But in their fourth and final year, the balance of power begins to shift, good-natured rivalries turn ugly, and on opening night real violence invades the students' world of make believe. In the morning, the fourth-years find themselves facing their very own tragedy, and their greatest acting challenge yet: convincing the police, each other, and themselves that they are innocent.
"Valley of the Moon" by Bronwyn Archer
There's just one semester left at the Briar School for Girls in Sonoma, CA. But it will take more than straight As for Lana Goodwin to survive . . .

A Gilded Age heiress. A vanished fortune. A long-buried secret.

Welcome to the Valley of the Moon—world-famous Sonoma County in Northern California. To its uber-wealthy residents, Sonoma is a dreamy paradise of rolling hills and stunning vineyards. But for high school senior Lana Goodwin, it's hell on Earth.

She's over being the poorest student at the posh Briar School for Girls. She's totally over her dad's failing vintage car business. And she's BEYOND over her horrid former stepsister—and current classmate—Cressida Crawford, who lives to torment her.

Worst of all, it's the tenth anniversary of her mother's mysterious suicide. Now someone—or something—is trying to make contact with her. On the verge of graduation, Lana finds herself locked in a life-or-death race to uncover her mother's long-buried secrets. Can she claim her birthright before her future is snatched away?
"Follow Me" by Angela Clarke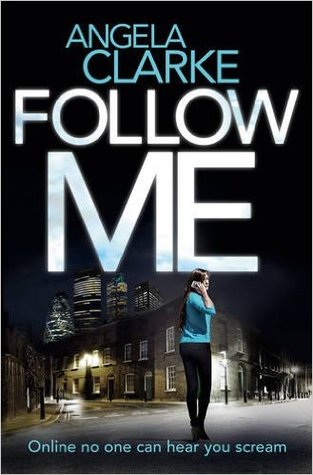 The 'Hashtag Murderer' posts chilling cryptic clues online, pointing to their next target. Taunting the police. Enthralling the press. Capturing the public's imagination.

But this is no virtual threat.

As the number of his followers rises, so does the body count.

Eight years ago two young girls did something unforgivable. Now ambitious police officer Nasreen and investigative journalist Freddie are thrown together again in a desperate struggle to catch this cunning, fame-crazed killer. But can they stay one step ahead of him? And can they escape their own past?

Time's running out. Everyone is following the #Murderer. But what if he is following you?
"The Arsonist" by Stephanie Oakes
Molly Mavity is not a normal teenage girl. For one thing, her father is a convicted murderer, and his execution date is fast approaching. For another, Molly refuses to believe that her mother is dead, and she waits for the day when they'll be reunited . . . despite all evidence that this will never happen.

Pepper Yusef is not your average teenage boy. A Kuwaiti immigrant with epilepsy, serious girl problems, and the most useless seizure dog in existence, he has to write a series of essays over the summer . . . or fail out of school.

And Ava Dreyman—the brave and beautiful East German resistance fighter whose murder at seventeen led to the destruction of the Berlin Wall—is unlike anyone you've met before.

When Molly gets a package leading her to Pepper, they're tasked with solving a decades-old mystery: find out who killed Ava, back in 1989. Using Ava's diary for clues, Molly and Pepper realize there's more to her life—and death—than meets the eye. Someone is lying to them. And someone out there is guiding them along, desperate for answers.
"The Year of the Gadfly" by Jennifer Miller
Storied, fiercely competitive Mariana Academy was founded with a serious honor code; its reputation has been unsullied for decades. Now a long-dormant secret society, Prisom's Party, threatens its placid halls with vigilante justice, exposing students and teachers alike for even the most minor infraction.

Iris Dupont, a budding journalist whose only confidant is the chain-smoking specter of Edward R. Murrow, feels sure she can break into the ranks of The Devil's Advocate, the Party's underground newspaper, and there uncover the source of its blackmail schemes and vilifying rumors. Some involve the school's new science teacher, who also seems to be investigating the Party. Others point to an albino student who left school abruptly ten years before, never to return. And everything connects to a rare book called Marvelous Species. But the truth comes with its own dangers, and Iris is torn between her allegiances, her reporter's instinct, and her own troubled past.
How about you? What are your latest Friday Finds? Let me know if you liked any on my list or want to recommend others!