First things first – are you OK, my dear American followers? Thoughts are with you.
Secondly – remember, a book is the best weapon in the world, and it is the best soothing tool too. I hope this list can help you find yours.
Friday Finds is originally featured at Should Be Reading and showcases the books I have discovered during the weeks and added to my Goodreads TBR. In the weeks of October 23rd-November 11th, I've discovered the following books and added them to my Goodreads TBR:
Contemporary mystery
"The Passenger" by Liza Lutz
Forty-eight hours after leaving her husband's body at the base of the stairs, Tanya Dubois cashes in her credit cards, dyes her hair brown, demands a new name from a shadowy voice over the phone, and flees town. It's not the first time.

She meets Blue, a female bartender who recognizes the hunted look in a fugitive's eyes and offers her a place to stay. With dwindling choices, Tanya-now-Amelia accepts. An uneasy―and dangerous―alliance is born.

It's almost impossible to live off the grid today, but Amelia-now-Debra and Blue have the courage, the ingenuity, and the desperation, to try. Hopscotching from city to city, Debra especially is chased by a very dark secret…can she outrun her past?
"The Dry" by Jane Harper
When Federal Police investigator Aaron Falk returns to Kiewarra for the funerals, he is loath to confront the people who rejected him twenty years earlier. But when his investigative skills are called on, the facts of the Hadler case start to make him doubt this murder-suicide charge.

And as Falk probes deeper into the killings, old wounds start bleeding into fresh ones. For Falk and his childhood friend Luke shared a secret… A secret Falk thought long-buried… A secret which Luke's death starts to bring to the surface…
"All is Not Forgotten" by Wendy Walker
In the small, affluent town of Fairview, Connecticut everything seems picture perfect.

Until one night when young Jenny Kramer is attacked at a local party. In the hours immediately after, she is given a controversial drug to medically erase her memory of the violent assault. But, in the weeks and months that follow, as she heals from her physical wounds, and with no factual recall of the attack, Jenny struggles with her raging emotional memory. Her father, Tom, becomes obsessed with his inability to find her attacker and seek justice while her mother, Charlotte, prefers to pretend this horrific event did not touch her perfect country club world.

As they seek help for their daughter, the fault lines within their marriage and their close-knit community emerge from the shadows where they have been hidden for years, and the relentless quest to find the monster who invaded their town – or perhaps lives among them – drive this psychological thriller to a shocking and unexpected conclusion.
"The Devil's Work" by Mark Edwards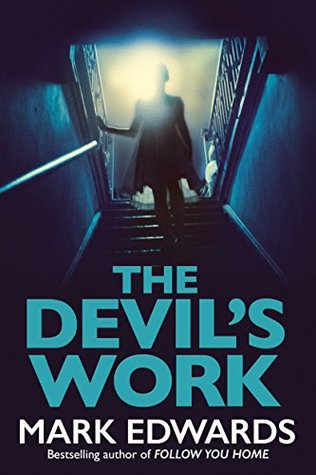 It was the job she had dreamed of since childhood. But on her very first day, when an unnerving encounter drags up memories Sophie Greenwood would rather forget, she wonders if she has made a mistake. A fatal mistake.

What is her ambitious young assistant really up to? And what exactly happened to Sophie's predecessor? When her husband and daughter are pulled into the nightmare, Sophie is forced to confront the darkest secrets she has carried for years.

As her life begins to fall apart at work and at home, Sophie must race to uncover the truth about her new job…before it kills her.
Romance
"Punk 57" by Penelope Douglas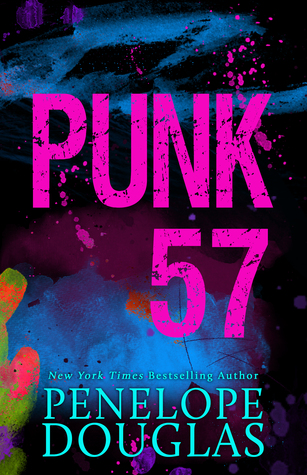 "We were perfect together. Until we met."

Misha

I can't help but smile at the words in her letter. She misses me.

In fifth grade, my teacher set us up with pen pals from a different school. Thinking I was a girl, with a name like Misha, the other teacher paired me up with her student, Ryen. My teacher, believing Ryen was a boy like me, agreed.

It didn't take long for us to figure out the mistake. And in no time at all, we were arguing about everything. The best take-out pizza. Android vs. iPhone. Whether or not Eminem is the greatest rapper ever…

And that was the start. For the next seven years, it was us.

Her letters are always on black paper with silver writing. Sometimes there's one a week or three in a day, but I need them. She's the only one who keeps me on track, talks me down, and accepts everything I am.

We only had three rules. No social media, no phone numbers, no pictures. We had a good thing going. Why ruin it?

Until I run across a photo of a girl online. Name's Ryen, loves Gallo's pizza, and worships her iPhone. What are the chances?

F*ck it. I need to meet her.

I just don't expect to hate what I find.

Ryen

He hasn't written in three months. Something's wrong. Did he die? Get arrested? Knowing Misha, neither would be a stretch.

Without him around, I'm going crazy. I need to know someone is listening. It's my own fault. I should've gotten his number or picture or something.

He could be gone forever.

Or right under my nose, and I wouldn't even know it.
"Bright Midnight" by Karina Halle
After years of bartending her way across Europe, Shay Lavji has seen almost everything Europe has to offer, but there's one country she hasn't crossed off her bucket list yet: Norway. It's not that she doesn't want to visit the land of the midnight sun—far from it; she's obsessed with the culture and is dying to see the majestic fjords for herself.

What she's not dying to do is run into her Norwegian ex-boyfriend, Anders Johansson, who broke her heart in America eight years ago before returning to his ancestral home. The last time she saw Anders, he was a cocky, rebellious, and tortured teenager who couldn't stop himself from pushing all of her buttons—both good and bad. But Shay isn't going to let Anders stand in the way of her wanderlust, and besides, it's a big country, right?

She doesn't count on Anders seeking her out the moment he learns she's on his home turf. When Shay sees him again, she's shocked at his transformation into a bearded, tattooed farmer and fisherman who values family over everything else. Is it possible that time has tamed this former bad boy? Shay wants to believe that everything can be new and bright again under the summer sun, but she knows, when it comes to Anders, the darkness is never too far behind.
Fantasy
"Confessions of an Ugly Stepsister" by Gregory Maguire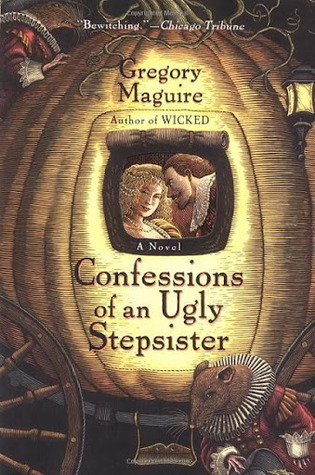 We have all heard the story of Cinderella, the beautiful child cast out to slave among the ashes. But what of her stepsisters, the homely pair exiled into ignominy by the fame of their lovely sibling? What fate befell those untouched by beauty … and what curses accompanied Cinderella's looks?

Set against the backdrop of seventeenth-century Holland, Confessions of an Ugly Stepsister tells the story of Iris, an unlikely heroine who finds herself swept from the lowly streets of Haarlem to a strange world of wealth, artifice, and ambition. Iris's path quickly becomes intertwined with that of Clara, the mysterious and unnaturally beautiful girl destined to become her sister. While Clara retreats to the cinders of the family hearth, Iris seeks out the shadowy secrets of her new household — and the treacherous truth of her former life
"Vango: Between Sky and Earth" by Timothee de Fonbelle
A gripping mystery-adventure set in the 1930s interwar period about a character desperately searching for his identity.

Raised by a strange nanny in Sicily, Vango grows up with one friend, a priest Zefiro, who lives in a monastery hidden from sight. On reaching adulthood, Vango decides to follow in Zefiro's steps, but at the moment he is taking his holy orders at Notre Dame in Paris, he is falsely accused of a crime and has to go on the run. This is a breathless and highly cinematic story that follows Vango traveling by Zeppelin across Europe from Stromboli to Nazi Germany, from Scotland to the Soviet Union, climbing the rooftops of Paris, crossing the paths of arms traffickers, crooked policemen, Russian spies and even Stalin.
What are your latest Friday Finds? Let me know if you've read any of mine and stay safe!