Friday Finds is originally featured at Should Be Reading and showcases the books I have discovered during the weeks and added to my Goodreads TBR. In the weeks of July 1st-17th, I've discovered the following books and added them to my Goodreads TBR:
Retellings
"Everland" by Wendy Spinale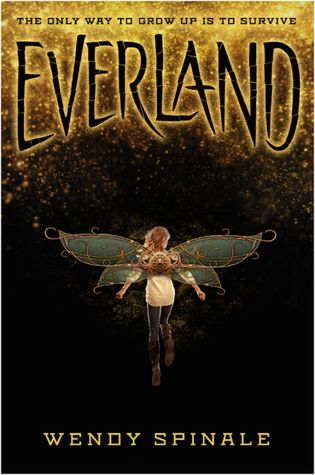 London has been destroyed in a blitz of bombs and disease. The only ones who have survived are children, among them Gwen Darling and her siblings, Joanna and Mikey. They spend their nights scavenging and their days avoiding the ruthless Marauders — the German army led by Captain Hanz Otto Oswald Kretschmer.

Unsure if the virus has spread past England's borders but desperate to leave, Captain Hook hunts for a cure, which he thinks can be found in one of the survivors. He and his Marauders stalk the streets snatching children for experimentation. None ever return. Until the day they grab Joanna. As Gwen sets out to save her, she meets a daredevil boy named Pete. Pete offers the assistance of his gang of Lost Boys and the fierce sharpshooter Bella, who have all been living in a city hidden underground. But in a place where help has a steep price and every promise is bound by blood, it will cost Gwen. And are she, Pete, the Lost Boys, and Bella enough to outsmart Captain Hook?
"As I Descended" by Robin Talley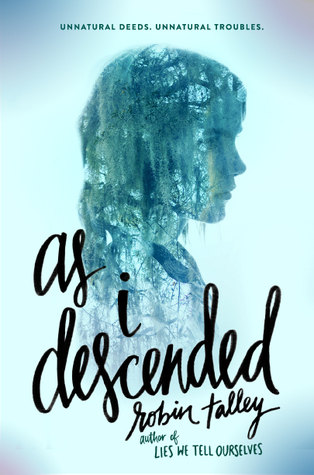 Maria Lyon and Lily Boiten are their school's ultimate power couple—even if no one knows it but them.

Only one thing stands between them and their perfect future: campus superstar Delilah Dufrey.

Golden child Delilah is a legend at the exclusive Acheron Academy, and the presumptive winner of the distinguished Cawdor Kingsley Prize. She runs the school, and if she chose, she could blow up Maria and Lily's whole world with a pointed look, or a carefully placed word.

But what Delilah doesn't know is that Lily and Maria are willing to do anything—absolutely anything—to make their dreams come true. And the first step is unseating Delilah for the Kingsley Prize. The full scholarship, awarded to Maria, will lock in her attendance at Stanford―and four more years in a shared dorm room with Lily.

Maria and Lily will stop at nothing to ensure their victory—including harnessing the dark power long rumored to be present on the former plantation that houses their school.

But when feuds turn to fatalities, and madness begins to blur the distinction between what's real and what is imagined, the girls must decide where they draw the line.
Romance
"Hold Still" by Nina LaCour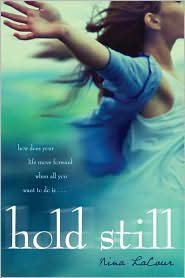 That night Ingrid told Caitlin, I'll go wherever you go. But by dawn, Ingrid was dead and Caitlin was alone. Suddenly Caitlin has to deal with a completely unfamiliar life—a life without the art, the laughter, the music, and the joy she shared with her best friend. When she finds the journal Ingrid left behind, Caitlin gets a chance to learn about another side of her friend; and the journal becomes her guide as she deals with forging new friendships, finding a first love, and learning to live without the one person who knew her best.
"You Know Me Well" by Nina LaCour, David Leviathan
Mark and Kate have sat next to each other for an entire year, but have never spoken. For whatever reason, their paths outside of class have never crossed.

That is, until Kate spots Mark miles away from home, out in the city for a wild, unexpected night. Kate is lost, having just run away from a chance to finally meet the girl she has been in love with from afar. Mark, meanwhile, is in love with his best friend Ryan, who may or may not feel the same way.

When Kate and Mark meet up, little do they know how important they will become to each other—and how, in a very short time, they will know each other better than any of the people who are supposed to know them more.
"When the Moon Was Ours" by Anna-Marie McLemore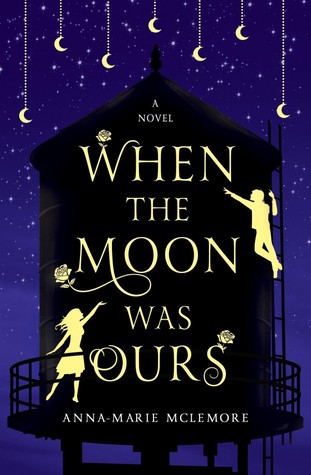 To everyone who knows them, best friends Miel and Sam are as strange as they are inseparable. Roses grow out of Miel's wrist, and rumors say that she spilled out of a water tower when she was five. Sam is known for the moons he paints and hangs in the trees, and for how little anyone knows about his life before he and his mother moved to town.

But as odd as everyone considers Miel and Sam, even they stay away from the Bonner girls, four beautiful sisters rumored to be witches. Now they want the roses that grow from Miel's skin, convinced that their scent can make anyone fall in love. And they're willing to use every secret Miel has fought to protect to make sure she gives them up
Contemporary
"2 AM at The Cat's Pajamas" by Marine-Helene Bertino
Madeleine Altimari is a smart-mouthed, precocious nine-year-old and an aspiring jazz singer. As she mourns the recent death of her mother, she doesn't realize that on Christmas Eve she is about to have the most extraordinary day—and night—of her life. After bravely facing down mean-spirited classmates and rejection at school, Madeleine doggedly searches for Philadelphia's legendary jazz club The Cat's Pajamas, where she's determined to make her on-stage debut. On the same day, her fifth grade teacher Sarina Greene, who's just moved back to Philly after a divorce, is nervously looking forward to a dinner party that will reunite her with an old high school crush, afraid to hope that sparks might fly again. And across town at The Cat's Pajamas, club owner Lorca discovers that his beloved haunt may have to close forever, unless someone can find a way to quickly raise the $30,000 that would save it.

As these three lost souls search for love, music and hope on the snow-covered streets of Philadelphia, together they will discover life's endless possibilities over the course of one magical night. A vivacious, charming and moving debut, 2 Am At The Cat's Pajamas will capture your heart and have you laughing out loud
Have you read any of my Friday Finds for this fortnight? What are your most recent Friday Finds? Give me a shout in the comments! 🙂