Friday Finds is originally featured at Should Be Reading and showcases the books I have discovered during the weeks and added to my Goodreads TBR. In the weeks of June 4th-17th, I've discovered the following books and added them to my Goodreads TBR:
Mystery
"Death du Jour" by Kathy Reichs
Assaulted by the bitter cold of a Montreal winter, the American-born Dr. Temperance Breman, Forensic Anthropologist for the Province of Quebec, digs for a corpse where Sister Elisabeth Nicolet, dead over a century and now a candidate for sainthood, should lie in her grave. A strange, small coffin, buried in the recesses of a decaying church, holds the first clue to the cloistered nun's fate. The puzzle surrounding Sister Elisabeth's life and death provides a welcome contrast to discoveries at a burning chalet, where scorched and twisted bodies await Tempe's professional expertise. Who were these people? What brought them to this gruesome fate? Homicide Detective Andrew Ryan, with whom Tempe has a combustive history, joins her in the arson investigation. From the fire scene they are drawn into the worlds of an enigmatic and controversial professor, a mysterious commune, and a primate colony on a Carolina island
"House of Thieves" by Charles Belfoure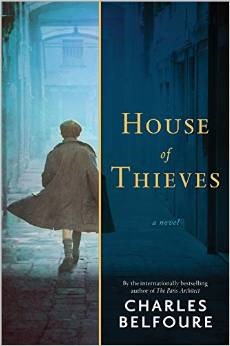 In 1886 New York, a respectable architect shouldn't have any connection to the notorious gang of thieves and killers that rules the underbelly of the city. But when John Cross's son racks up an unfathomable gambling debt to Kent's Gents, Cross must pay it back himself. All he has to do is use his inside knowledge of high society mansions and museums to craft a robbery even the smartest detectives won't solve. The take better include some cash too —the bigger the payout, the faster this will be over.

With a newfound talent for sniffing out vulnerable and lucrative targets, Cross becomes invaluable to the gang. But Cross's entire life has become a balancing act, and it will only take one mistake for it all to come crashing down —and for his family to go down too.
"Broken Monsters" by Lauren Beukes
Detective Gabriella Versado has seen a lot of bodies, but this one is unique even by Detroit's standards: half boy, half deer, somehow fused together. As stranger and more disturbing bodies are discovered, how can the city hold on to a reality that is already tearing at its seams? If you're Detective Versado's geeky teenage daughter, Layla, you commence a dangerous flirtation with a potential predator online. If you're desperate freelance journalist Jonno, you do whatever it takes to get the exclusive on a horrific story. If you're Thomas Keen, known on the street as TK, you'll do what you can to keep your homeless family safe–and find the monster who is possessed by the dream of violently remaking the world.

If Lauren Beukes's internationally bestselling The Shining Girlswas a time-jumping thrill ride through the past, her Broken Monsters is a genre-redefining thriller about broken cities, broken dreams, and broken people trying to put themselves back together again.
Fantasy
"Moon Over Soho" by Ben Aaronovitch
No one was going to let me exhume corpses to see if they were playing my tune, so it was back to old-fashioned legwork, starting in Soho, the heart of the scene. I didn't trust the lovely Simone, Cyrus' ex-lover, professional jazz kitten and as inviting as a Rubens portrait, but I needed her help: there were monsters stalking Soho, creatures feeding off that special gift that separates the great musician from someone who can raise a decent tune. What they take is beauty. What they leave behind is sickness, failure and broken lives.

And as I hunted them, my investigation got tangled up in another story: a brilliant trumpet player, Richard 'Lord' Grant – my father – who managed to destroy his own career, twice. That's the thing about policing: most of the time you;re doing it to maintain public order. Occasionally you're doing it for justice. And maybe once in a career, you're doing it for revenge
"Ultraviolet" by R.J. Anderson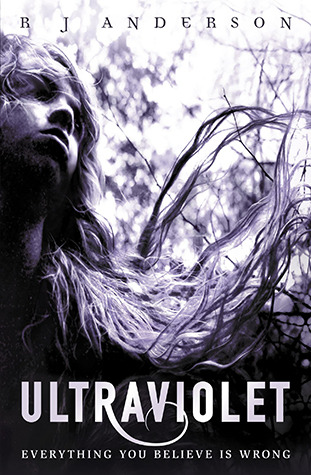 Sixteen-year-old Alison has been sectioned in a mental institute for teens, having murdered the most perfect and popular girl at school. But the case is a mystery: no body has been found, and Alison's condition is proving difficult to diagnose. Alison herself can't explain what happened: one minute she was fighting with Tori — the next she disintegrated. Into nothing. But that's impossible. Right?
Have you read any books on my list? What are your favourite mystery novels? What are your Friday Finds for this week? Drop me a comment! 🙂