Friday Finds is originally featured at Should Be Reading and showcases the books I have discovered during the weeks and added to my Goodreads TBR. In the weeks of May 20th – June 3rd, I've discovered the following books and added them to my Goodreads TBR:
Mystery
"The Gods of Gotham" by Lyndsay Faye
1845. New York City forms its first police force. The great potato famine hits Ireland. These two seemingly disparate events will change New York City. Forever.Timothy Wilde tends bar near the Exchange, saving every dollar and shilling in hopes of winning the girl of his dreams. But when his dreams literally incinerate in a fire devastating downtown Manhattan, he finds himself disfigured, unemployed, and homeless. His older brother obtains Timothy a job in the newly minted NYPD, but he is highly skeptical of this untested "police force." And he is less than thrilled that his new beat is the notoriously down-and-out Sixth Ward-at the border of Five Points, the world's most notorious slum.

One night while returning from his rounds, heartsick and defeated, Timothy runs into a little slip of a girl—a girl not more than ten years old—dashing through the dark in her nightshift . . . covered head to toe in blood.

Timothy knows he should take the girl to the House of Refuge, yet he can't bring himself to abandon her. Instead, he takes her home, where she spins wild stories, claiming that dozens of bodies are buried in the forest north of 23rd Street. Timothy isn't sure whether to believe her or not, but, as the truth unfolds, the reluctant copper star finds himself engaged in a battle for justice that nearly costs him his brother, his romantic obsession, and his own life.
"Risk" by Fleur Ferris
Taylor and Sierra have been best friends for their whole lives. But Taylor's fed up. Why does Sierra always get what – and who – she wants? From kissing Taylor's crush to stealing the guy they both met online for herself, Sierra doesn't seem to notice when she hurts her friends.

So when Sierra says Jacob Jones is the one and asks her friends to cover for her while she goes to meet him for the first time, Taylor rolls her eyes.

But Sierra doesn't come back when she said she would.

One day. Two days. Three . . .

What if Taylor's worrying for nothing? What if Sierra's just being Sierra, forgetting about everyone else to spend time with her new guy?

When Taylor finally tells Sierra's mum that her daughter is missing, Taylor and her friends are thrown into a dark world they never even knew existed.
"A Drop of Night" by Stefan Bachmann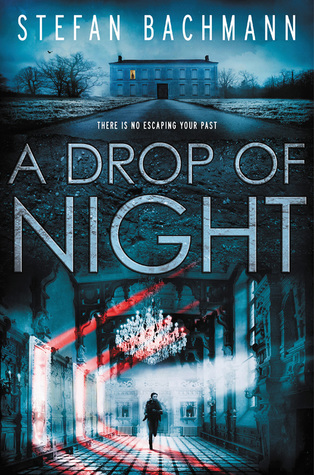 Seventeen-year-old Anouk has finally caught the break she's been looking for—she's been selected out of hundreds of other candidates to fly to France and help with the excavation of a vast, underground palace buried a hundred feet below the suburbs of Paris. Built in the 1780's to hide an aristocratic family and a mad duke during the French Revolution, the palace has lain hidden and forgotten ever since. Anouk, along with several other gifted teenagers, will be the first to set foot in it in over two centuries.

Or so she thought.

But nothing is as it seems, and the teens soon find themselves embroiled in a game far more sinister, and dangerous, than they could possibly have imagined. An evil spanning centuries is waiting for them in the depths. . .
"The Mirror Thief" by Martin Seay
The core story is set in Venice in the sixteenth century, when the famed makers of Venetian glass were perfecting one of the old world's most wondrous inventions: the mirror. An object of glittering yet fearful fascination—was it reflecting simple reality, or something more spiritually revealing?—the Venetian mirrors were state of the art technology, and subject to industrial espionage by desirous sultans and royals world-wide. But for any of the development team to leave the island was a crime punishable by death. One man, however—a world-weary war hero with nothing to lose—has a scheme he thinks will allow him to outwit the city's terrifying enforcers of the edict, the ominous Council of Ten . . .

Meanwhile, in two other Venices—Venice Beach, California, circa 1958, and the Venice casino in Las Vegas, circa today—two other schemers launch similarly dangerous plans to get away with a secret . . .
Retellings
"Never Ever" by Sara Saedi
When Wylie encounters Phinn—confident, mature, and devastatingly handsome—at a party the night before her brother goes to juvie, she can't believe how fast she falls for him. And that's before he shows her how to fly.

Soon Wylie and her brothers find themselves whisked away to a mysterious tropical island off the coast of New York City where nobody ages beyond seventeen and life is a constant party. Wylie's in heaven: now her brother won't go to jail and she can escape her over-scheduled life with all its woes and responsibilities—permanently.

But the deeper Wylie falls for Phinn, the more she begins to discover has been kept from her and her brothers. Somebody on the island has been lying to her, but the truth can't stay hidden forever.
New Adult
"Smut" by Karina Halle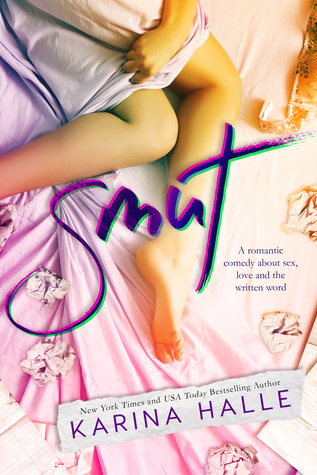 All Blake Crawford wants is to pass his creative writing course, get his university degree, and take over his dad's ailing family business. What Amanda Newland wants is to graduate at the top of her class, as well as finally finish her novel and prove to her family that writing is a respectful career.

What Blake and Amanda don't want is to be paired up with each other for their final project, but that's exactly what they both get when they're forced to collaborate on a writing piece. Since Amanda thinks Blake is a pushy asshole (with a panty-melting smirk and British accent) and Blake thinks Amanda has a stick up her ass (though it's a brilliant ass), they fight tooth and nail until they discover they write well together. They also may find each other really attractive, but that's neither here nor there.

When their writing project turns out to be a success, the two of them decide to start up a secret partnership using a pen name, infiltrating the self-publishing market in the lucrative genre of erotica. Naturally, with so much heat and passion between the pages, it's not long before their dirty words become a dirty reality. Sure, they still fight a lot, but at least there's make-up sex now.

But even as they start to fall hard for each other, will their burgeoning relationship survive if their scandalous secret is exposed? Or are happily-ever-afters just a work of fiction?
What are your Friday Finds for this week? Have you read any on my list? Do drop me a line! 🙂