Friday Finds is originally featured at Should Be Reading and showcases the books I have discovered during the week and added to my Goodreads TBR. In the weeks of April 9th-22nd, I've discovered the following books and added them to my Goodreads TBR:
Mystery
"The Mystery of Hollow Places" by Rebecca Podos
All Imogene Scott knows of her mother is the bedtime story her father told her as a child. It's the story of how her parents met: he, a forensic pathologist, she, a mysterious woman who came to identify a body. A woman who left Imogene and her father when Imogene was a baby, a woman who was always possessed by a powerful loneliness, a woman who many referred to as "troubled waters."

Now Imogene is seventeen, and her father, a famous author of medical mysteries, has struck out in the middle of the night and hasn't come back. Neither Imogene's stepmother nor the police know where he could've gone, but Imogene is convinced he's looking for her mother. And she decides it's up to her to put to use the skills she's gleaned from a lifetime of reading her father's books to track down a woman she's only known in stories in order to find him and, perhaps, the answer to the question she's carried with her for her entire life.
Next-in-series, literary
"The Burning Page (The Invisible Library #3)" by Genevieve Cogman. My review of Book 1. My Review of Book 2.
Librarian spy Irene has professional standards to maintain. Standards that absolutely do not include making hasty, unplanned escapes through a burning besieged building. But when the gateway back to your headquarters dramatically malfunctions, one must improvise. And after fleeing a version of Revolutionary France astride a dragon (also known as her assistant, Kai), Irene soon discovers she's not the only one affected. Gates back to the Library are malfunctioning across a multitude of worlds, creating general havoc. She and Kai are tasked with a mission to St Petersburg's Winter Palace, to retrieve a book which will help restore order.

However, such plans rarely survive first contact with the enemy – particularly when the enemy is the traitor Alberich. A nightmare figure bent on the Library's destruction, Alberich gives Irene a tainted 'join me or die' job offer. Meanwhile, Irene's old friend Vale has been damaged by exposure to Chaotic forces and she has no idea how to save him. When another figure from her past appears, begging for help, Irene has to take a good hard look at her priorities. And of course try to save the Library from absolute annihilation. Saving herself would be a bonus.
Contemporary
"Exit, Pursued by a Bear" by E.K. Jonhston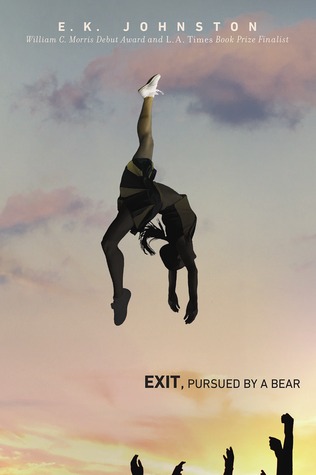 Hermione Winters has been a flyer. She's been captain of her cheerleading team. The envied girlfriend and the undisputed queen of her school. Now it's her last year and those days and those labels are fading fast. In a few months she'll be a different person. She thinks she's ready for whatever comes next.

But then someone puts something in her drink at a party, and in an instant she finds herself wearing new labels, ones she never imagined:

Victim. Survivor. That raped girl.

Even though this was never the future she imagined, one essential thing remains unchanged: Hermione can still call herself Polly Olivier's best friend, and that may be the truest label of all.
"The Bronte Plot" by Katherine Reay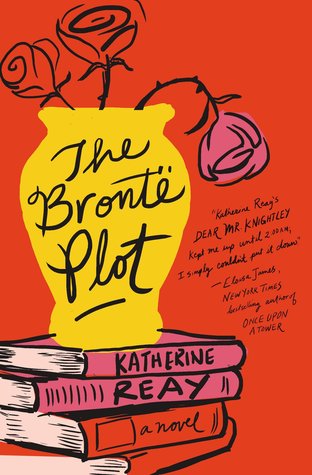 Lucy Alling makes a living selling rare books, often taking suspicious measures to reach her goals. When her unorthodox methods are discovered, Lucy's secret ruins her relationship with her boss and her boyfriend James—leaving Lucy in a heap of hurt, and trouble. Something has to change; she has to change.

In a sudden turn of events, James's wealthy grandmother Helen hires Lucy as a consultant for a London literary and antiques excursion. Lucy reluctantly agrees and soon discovers Helen holds secrets of her own. In fact, Helen understands Lucy's predicament better than anyone else.

As the two travel across England, Lucy benefits from Helen's wisdom, as Helen confronts the ghosts of her own past. Everything comes to a head at Haworth, home of the Brontë sisters, where Lucy is reminded of the sisters' beloved heroines, who, with tenacity and resolution, endured—even in the midst of change.
What are your Friday Finds for this week? Are you as excited as I am for "Invisible Library #3"? Drop me a comment! 🙂