Friday Finds is originally featured at Should Be Reading and showcases the books I have discovered during the week and added to my Goodreads TBR. In the week of April 1st-8th, I've discovered the following books and added them to my Goodreads TBR:
Fantasy
"Every Heart is a Doorway" by Seanan McGuire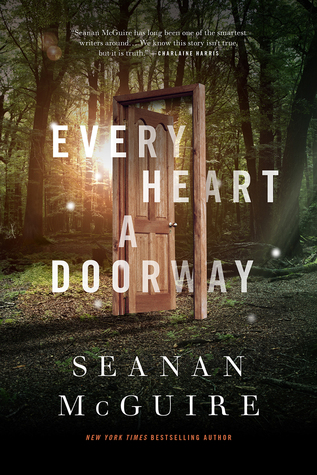 Eleanor West's Home for Wayward Children
No Solicitations
No Visitors
No Quests

Children have always disappeared under the right conditions; slipping through the shadows under a bed or at the back of a wardrobe, tumbling down rabbit holes and into old wells, and emerging somewhere… else.

But magical lands have little need for used-up miracle children.

Nancy tumbled once, but now she's back. The things she's experienced… they change a person. The children under Miss West's care understand all too well. And each of them is seeking a way back to their own fantasy world.

But Nancy's arrival marks a change at the Home. There's a darkness just around each corner, and when tragedy strikes, it's up to Nancy and her new-found schoolmates to get to the heart of the matter.
"The Abyss Surrounding Us" by Emily Skrutskie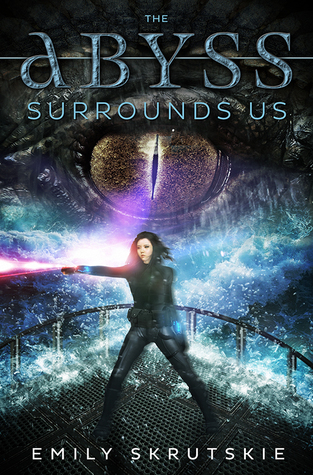 For Cassandra Leung, bossing around sea monsters is just the family business. She's been a Reckoner trainer-in-training ever since she could walk, raising the genetically-engineered beasts to defend ships as they cross the pirate-infested NeoPacific. But when the pirate queen Santa Elena swoops in on Cas's first solo mission and snatches her from the bloodstained decks, Cas's dream of being a full-time trainer seems dead in the water.

There's no time to mourn. Waiting for her on the pirate ship is an unhatched Reckoner pup. Santa Elena wants to take back the seas with a monster of her own, and she needs a proper trainer to do it. She orders Cas to raise the pup, make sure he imprints on her ship, and, when the time comes, teach him to fight for the pirates. If Cas fails, her blood will be the next to paint the sea.

But Cas has fought pirates her entire life. And she's not about to stop.
Mystery
"Tell the Truth, Shame the Devil" by Melina Marchetta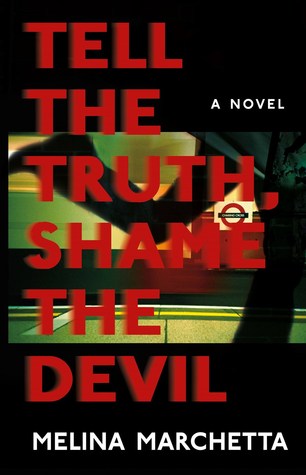 Bashir "Bish" Ortley is a London desk cop. Almost over it. Still not deaing with the death of his son years ago, as well as the break up of his marriage.

Across the channel, a summer bus tour, carrying a group of English teenagers is subject to a deadly bomb attack, killing four of the passengers and injuring a handful of others. Bish's daughter is one of those on board.

The suspect is 17 year old Violette LeBrac whose grandfather was responsible for a bombing that claimed the lives of dozens of people fourteen years ago; and whose mother, Noor, has been serving a life sentence for the part she was supposed to have played in the attack.

As Bish is dragged into the search for the missing Violette, he finds himself reluctantly working with Noor LeBrac and her younger brother, Jimmy Sarraf.

And the more he delves into the lives of the family he helped put away, the more Bish realizes that they may have got it wrong all those years ago, and that truth wears many colours. Especially when it comes to the teenagers on board the recent bus bombing. Including his daughter.
"After the Woods" by Kim Savage
Would you risk your life to save your best friend?

Julia did. When a paroled predator attacked Liv in the woods, Julia fought back and got caught. Liv ran, leaving Julia in the woods for a terrifying 48 hours that she remembers only in flashbacks. One year later, Liv seems bent on self-destruction, starving herself, doing drugs, and hooking up with a violent new boyfriend. A dead girl turns up in those same woods, and Julia's memories resurface alongside clues unearthed by an ambitious reporter that link the girl to Julia's abductor. As the devastating truth becomes clear, Julia realizes that after the woods was just the beginning.
What are your Friday Finds this week? Have you read any of mine? Do let me know! 🙂