Friday Finds is originally featured at Should Be Reading and showcases the books I have discovered during the week and added to my Goodreads TBR. In the week of March 19th-25th, I've discovered the following books and added them to my Goodreads TBR:
Fantasy:
"Odd & True" by Cat Winters (anything by Cat Winters is always going to be instant TBR with me to be fair)
A dark Edwardian adventure involving two sisters, deadly beasts, and the war between reality and imagination.
"City of Stairs" by Robert Jackson Bennett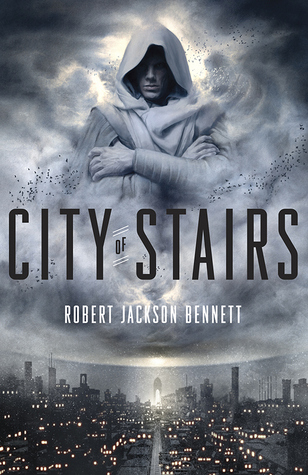 Years ago, the city of Bulikov wielded the powers of the Gods to conquer the world. But after its divine protectors were mysteriously killed, the conqueror has become the conquered; the city's proud history has been erased and censored, progress has left it behind, and it is just another colonial outpost of the world's new geopolitical power. Into this musty, backward city steps Shara Thivani. Officially, the quiet woman is just another lowly diplomat sent by Bulikov's oppressors. Unofficially, Shara is one of her country's most accomplished spymasters — dispatched to investigate the brutal murder of a seemingly harmless historian. As Shara pursues the mystery through the ever-shifting physical and political geography of the city, she begins to suspect that the beings who once protected Bulikov may not be as dead as they seem — and that her own abilities might be touched by the divine as well.
"Stealing Snow" by Danielle Paige
Seventeen-year-old Snow has spent the majority of her life within the walls of the Whittaker Institute, a high security mental hospital in upstate New York. Deep down, she knows she's not crazy and doesn't belong there. When she meets a mysterious, handsome new orderly and dreams about a strange twisted tree she realizes she must escape and figure out who she really is.

Using her trusting friend Bale as a distraction, Snow breaks free and races into the nearby woods. Suddenly, everything isn't what it seems, the line between reality and fantasy begins to blur, and she finds herself in icy Algid–her true home–with witches, thieves, and a strangely alluring boy named Kai, none of whom she's sure she can trust. As secret after secret is revealed, Snow discovers that she is on the run from a royal lineage she's destined to inherit, a father more powerful and ruthless than she could have imagined, and choices of the heart that could change the fate of everything…including Snow's return to the world she once knew.
Romance
"It Ends With Us" by Colleen Hoover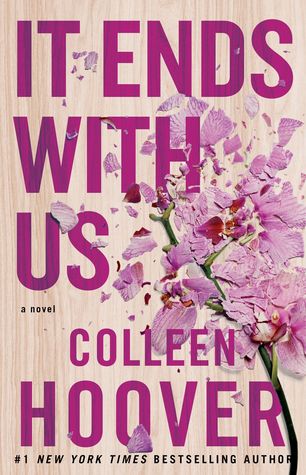 Lily hasn't always had it easy, but that's never stopped her from working hard for the life she wants. She's come a long way from the small town in Maine where she grew up. She graduated from college, moved to Boston, and started her own business. So when she feels a spark with a gorgeous neurosurgeon named Ryle Kincaid everything in Lily's life suddenly seems almost too good to be true.

Ryle is assertive, stubborn, and maybe even a little arrogant. He's also sensitive, brilliant and has a total soft spot for Lily; and the way he looks in scrubs certainly doesn't hurt. Lily can't get him out of her head, but Ryle's complete aversion to relationships is disturbing. Even as Lily finds herself becoming the exception to his no dating rule, she can't help but wonder what made him that way in the first place.

As questions about her new relationship overwhelm her, so do thoughts of Atlas Corrigan, her first love and a link to the past she left behind. He was her kindred spirit, her protector. When Atlas suddenly reappears everything Lily has built with Ryle is threatened.
"Out on Good Behaviour" by Dahlia Adler
Frankie Bellisario knows she can get anyone she sets her sights on, but just because she can doesn't mean she should—not when the person she's eyeing is Samara Kazarian, the daughter of a southern Republican senatorial candidate. No matter how badly Frankie wants to test her powers of persuasion, even she recognizes some lines aren't meant to be crossed.

But when Frankie learns she's been on Samara's mind too, the idea of hooking up with her grows too strong to resist. Only Sam's not looking for a hookup; she wants—needs—the real thing, and she's afraid she'll never find it as long as Frankie's in her head.

Forced to choose between her first relationship and losing the girl who's been clawing her way under her skin, Frankie opts to try monogamy…under her own condition: 30 days of keeping things on the down low and remaining abstinent. If she fails as hard at girlfriending as she's afraid she might, she doesn't want to throw Samara's life into upheaval for nothing. But when neither the month nor Frankie's heart go according to plan, she may be the one stuck fighting for the happily ever after she never knew she wanted.
"Dirty Rowdy Thing" by Christina Lauren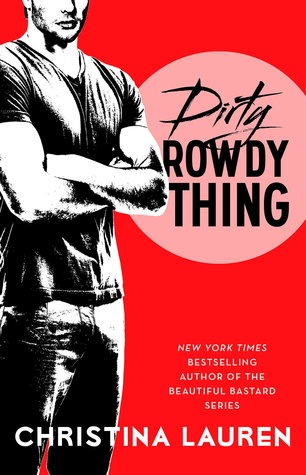 Despite their rowdy hookups, Harlow and Finn don't even like each other… which would explain why their marriage lasted only 12 hours. He needs to be in charge and takes whatever he wants. She lives by the Want-something-done? Do-it-yourself mantra. Maybe she's too similar to the rugged fisherman – or just what he needs.
What are your Friday Finds for this week? Have you read any of mine? Do let me know! 🙂