Friday Finds is originally featured at Should Be Reading and showcases the books I have discovered during the week and added to my Goodreads TBR. In the week of February 26th-March 4th, I've discovered the following books and added them to my Goodreads TBR:
Literary
"Cartwheel" by Jennifer duBois
When Lily Hayes arrives in Buenos Aires for her semester abroad, she is enchanted by everything she encounters: the colorful buildings, the street food, the handsome, elusive man next door. Her studious roommate Katy is a bit of a bore, but Lily didn't come to Argentina to hang out with other Americans.

Five weeks later, Katy is found brutally murdered in their shared home, and Lily is the prime suspect. But who is Lily Hayes? It depends on who's asking. As the case takes shape—revealing deceptions, secrets, and suspicious DNA—Lily appears alternately sinister and guileless through the eyes of those around her: the media, her family, the man who loves her and the man who seeks her conviction. With mordant wit and keen emotional insight, Cartwheel offers a prismatic investigation of the ways we decide what to see—and to believe—in one another and ourselves.
"Fates and Furies" by Lauren Groff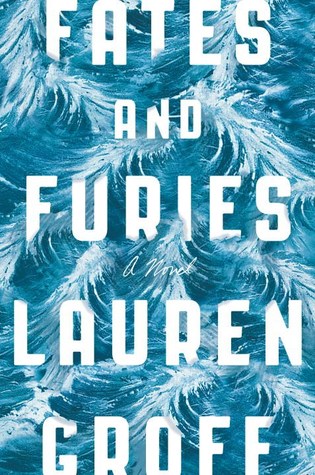 Every story has two sides. Every relationship has two perspectives. And sometimes, it turns out, the key to a great marriage is not its truths but its secrets. At the core of this rich, expansive, layered novel, Lauren Groff presents the story of one such marriage over the course of twenty-four years.

At age twenty-two, Lotto and Mathilde are tall, glamorous, madly in love, and destined for greatness. A decade later, their marriage is still the envy of their friends, but with an electric thrill we understand that things are even more complicated and remarkable than they have seemed.
Romance
"The Foxhole Court" by Nora Sakavic
Neil Josten is the newest addition to the Palmetto State University Exy team. He's short, he's fast, he's got a ton of potential—and he's the runaway son of the murderous crime lord known as The Butcher.

Signing a contract with the PSU Foxes is the last thing a guy like Neil should do. The team is high profile and he doesn't need sports crews broadcasting pictures of his face around the nation. His lies will hold up only so long under this kind of scrutiny and the truth will get him killed.

But Neil's not the only one with secrets on the team. One of Neil's new teammates is a friend from his old life, and Neil can't walk away from him a second time. Neil has survived the last eight years by running. Maybe he's finally found someone and something worth fighting for.
"Radio Silence" by Alice Oseman
Frances has always been a study machine with one goal, elite university. Nothing will stand in her way; not friends, not a guilty secret – not even the person she is on the inside.

But when Frances meets Aled, the shy genius behind her favourite podcast, she discovers a new freedom. He unlocks the door to Real Frances and for the first time she experiences true friendship, unafraid to be herself. Then the podcast goes viral and the fragile trust between them is broken.

Caught between who she was and who she longs to be, Frances' dreams come crashing down. Suffocating with guilt, she knows that she has to confront her past…
She has to confess why Carys disappeared…

Meanwhile at uni, Aled is alone, fighting even darker secrets.
"Spanish Lessons" by Jessica Peterson
Along with her BFF, Maddie, Vivian hopes to indulge her inner Art History nerd by visiting the best museums in the world. She also wants to tackle more practical concerns—like a less than stellar GPA in her major, Economics—with the help of a Spanish tutor.

But falling for her studly Spanish tutor definitely isn't one of them.

Madrileño Rafa Montoya is the stuff study abroad dreams are made of: super studly and super smart. He also happens to be super into Vivian. With his wicked dancing skills and his passion for the arts, he tempts her to throw caution to the wind and live out her wildest dreams.

Only problem? Maddie wants Rafa, too, and Vivian promised herself she'd never settle for second best again…not after a hookup-gone-awry last semester left her heartbroken. Is it best for Vivian to protect her heart at all costs? Or is letting Rafa in worth the risk?
Science Fiction
"Kindred" by Octavia Butler
The first science fiction written by a black woman, Kindred has become a cornerstone of black American literature. This combination of slave memoir, fantasy, and historical fiction is a novel of rich literary complexity. Having just celebrated her 26th birthday in 1976 California, Dana, an African-American woman, is suddenly and inexplicably wrenched through time into antebellum Maryland. After saving a drowning white boy there, she finds herself staring into the barrel of a shotgun and is transported back to the present just in time to save her life. During numerous such time-defying episodes with the same young man, she realizes the challenge she's been given: to protect this young slaveholder until he can father her own great-grandmother.
What are your Friday Finds for this week? Have you read any of mine? Do let me know!