Friday Finds is originally featured at Should Be Reading and showcases the books I have discovered during the week and added to my Goodreads TBR. In the week of February 6th-13th, I've discovered the following books and added them to my Goodreads TBR:
The obvious
"Harry Potter and the Cursed Child" by J.K. Rowling
Based on an original new story by J.K. Rowling, Jack Thorne and John Tiffany, Harry Potter and the Cursed Child, a new play by Jack Thorne, is the first official Harry Potter story to be presented on stage. It will receive its world premiere in London's West End on 30th July 2016

It was always difficult being Harry Potter and it isn't much easier now that he is an overworked employee of the Ministry of Magic, a husband, and father of three school-age children.

While Harry grapples with a past that refuses to stay where it belongs, his youngest son Albus must struggle with the weight of a family legacy he never wanted. As past and present fuse ominously, both father and son learn the uncomfortable truth: sometimes darkness comes from unexpected places.
Contemporary
"The Book Lover" by Maryann McFadden
Ruth Hardaway has had one passion all her life: books. For thirty years she's devoted her life to her book store, trying to bury her painful past. But now the store is in jeopardy, and the past is catching up with her. Lucinda Barrett lost everything in a life-shattering betrayal. Desperate, she goes after one last dream—to be an author. Alone and broke, she embarks on a journey, eventually landing on Ruth's doorstep. Ruth takes Lucy under her wing, championing her book and even offering her refuge at a nearby lake cabin. In return, she wants Lucy to keep an eye on her son, Colin, who's recovering from a war injury. As the two women grow closer and begin to face the past, neither has any idea that their toughest decisions lie ahead—or that their friendship is about to fall apart because of a little white lie.
"Girls on Fire" by Robin Wasserman
Girls on Fire tells the story of Hannah and Lacey and their obsessive teenage female friendship so passionately violent it bloodies the very sunset its protagonists insist on riding into, together, at any cost. Opening with a suicide whose aftermath brings good girl Hannah together with the town's bad girl, Lacey, the two bring their combined wills to bear on the community in which they live; unconcerned by the mounting discomfort that their lust for chaos and rebellion causes the inhabitants of their parochial small town, they think they are invulnerable.

But Lacey has a secret, about life before her better half, and it's a secret that will change everything…
"Unsticky" by Sarra Manning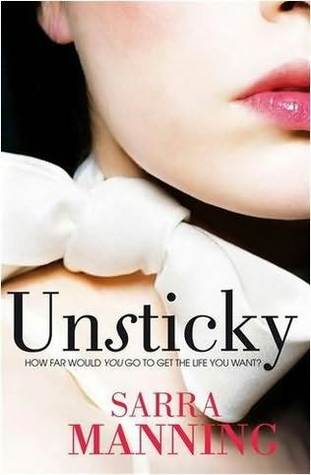 Money makes the world go round – that's what twenty-something Grace Reeves is learning. Stuck in a grind where everyone's ahead apart from her, she's partied out, disillusioned, and massively in debt. If she's dumped by another rock-band wannabe, squashed by anyone else at her cut-throat fashion job, or chased by any more bailiffs, Grace suspects she'll fall apart…

So when older, sexy and above all, wealthy art-dealer Vaughn appears, she's intrigued against her will. Could she handle being a sugar daddy's arm candy?

Soon Grace is thrown into a world of money and privilege, at Vaughn's beck and call in return for thousands of pounds in luxurious gifts, priceless clothes – and cash. Where's the line between acting the trophy girlfriend, and selling yourself for money?

And, more importantly: whatever happened to love?
Historical Fiction
"A Murder at Rosamund's Gate" by Susanna Calkins
For Lucy Campion, a seventeenth-century English chambermaid serving in the household of the local magistrate, life is an endless repetition of polishing pewter, emptying chamber pots, and dealing with other household chores until a fellow servant is ruthlessly killed, and someone close to Lucy falls under suspicion. Lucy can't believe it, but in a time where the accused are presumed guilty until proven innocent, lawyers aren't permitted to defend their clients, and—if the plague doesn't kill the suspect first—public executions draw a large crowd of spectators, Lucy knows she may never find out what really happened. Unless, that is, she can uncover the truth herself.

Determined to do just that, Lucy finds herself venturing out of her expected station and into raucous printers' shops, secretive gypsy camps, the foul streets of London, and even the bowels of Newgate prison on a trail that might lead her straight into the arms of the killer.
What are your Friday Finds for this week? Have you read any of mine? Do let me know!