Friday Finds is originally featured at Should Be Reading and showcases the books I have discovered during the week and added to my Goodreads TBR. In the week of December 5th-11th, I've discovered the following books and added them to my Goodreads TBR:
YA Romance
"Damsel Distressed" by Kelsey Macke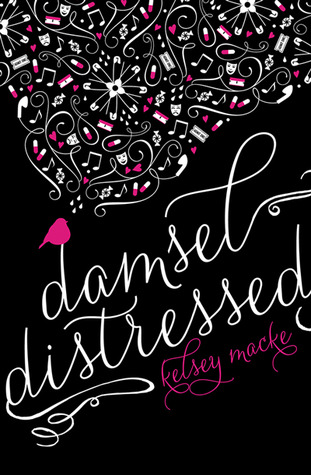 Imogen Keegen has never had a happily ever after–in fact, she doesn't think they are possible. Ever since her mother's death seven years ago, Imogen has pulled herself in and out of therapy, struggled with an "emotionally disturbed" special ed. label, and loathed her perma-plus-sized status.

When Imogen's new stepsister, the evil and gorgeous Ella Cinder, moves in down the hall, Imogen begins losing grip on the pieces she's been trying to hold together. The only things that gave her solace–the theatre, cheese fries, and her best friend, Grant–aren't enough to save her from her pain this time.

While Imogen is enjoying her moment in the spotlight after the high school musical, the journal pages containing her darkest thoughts get put on display. Now, Imogen must resign herself to be crushed under the ever-increasing weight of her pain, or finally accept the starring role in her own life story.

And maybe even find herself a happily ever after.
"Dash and Lily's Book of Dares" by Rachel Cohn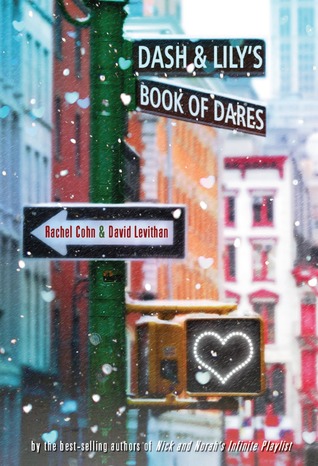 So begins the latest whirlwind romance from the bestselling authors of Nick & Norah's Infinite Playlist. Lily has left a red notebook full of challenges on a favorite bookstore shelf, waiting for just the right guy to come along and accept its dares. But is Dash that right guy? Or are Dash and Lily only destined to trade dares, dreams, and desires in the notebook they pass back and forth at locations across New York? Could their in-person selves possibly connect as well as their notebook versions? Or will they be a comic mismatch of disastrous proportions?

Rachel Cohn and David Levithan have written a love story that will have readers perusing bookstore shelves, looking and longing for a love (and a red notebook) of their own.
Fantasy
"The Palace Job" by Patrick Weekes
The most powerful man in the republic framed her, threw her in prison, and stole a priceless elven manuscript from her family.

With the help of a crack team that includes an illusionist, a unicorn, a death priestess, a talking warhammer, and a lad with a prophetic birthmark, Loch must find a way into the floating fortress of Heaven's Spire–and get past the magic-hunting golems and infernal sorcerers standing between her and the vault that holds her family's treasure.

It'd be tricky enough without the military coup and unfolding of an ancient evil prophecy–but now the determined and honourable Justicar Pyvic has been assigned to take her in.

But hey, every plan has a few hitches.
Thriller
"Windmills of the Gods" by Sidney Sheldon
The tale of a woman's heroism against an unknown terror spanning the whole arena of international intrigue.
What are your Friday Finds for this week? Have you read any of mine? Do let me know!