Friday Finds is originally featured at Should Be Reading and showcases the books I have discovered during the week and added to my Goodreads TBR. In the week of November 20th-27th, I've discovered the following books and added them to my Goodreads TBR:
Mystery
"The Kind Worth Killing" by Peter Swanson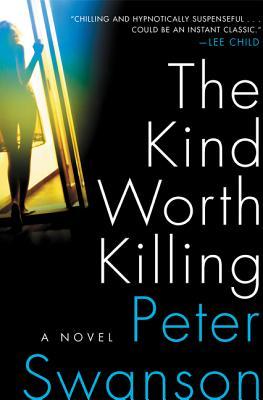 A devious tale of psychological suspense involving sex, deception, and an accidental encounter that leads to murder. This is a modern re-imagining of Patricia Highsmith's classic Strangers on a Train from the author of the acclaimed The Girl with a Clock for a Heart.

On a night flight from London to Boston, Ted Severson meets the mysterious Lily Kintner. Sharing one too many martinis, the strangers begin to play a game of truth, revealing intimate details about themselves. Ted talks about his marriage and his wife Miranda, who he's sure is cheating on him. But their game turns dark when Ted jokes that he could kill Miranda for what she's done. Lily, without missing a beat, says calmly, "I'd like to help."

From there, Ted and Lily's twisted bond grows stronger as they plot Miranda's demise, but soon these co-conspirators are embroiled in a game of cat-and-mouse–one they both cannot survive–with a shrewd and very determined detective on their tail.
Romance
"Butterfly Dreams" by Meredith A. Walters
She's waiting to die. . . . Corin Thompson is paralyzed by her obsession with mortality. Having lost both of her parents, she is terrified by the idea that she too will die young, and she loses control at any sign of illness. But when Corin connects with someone who has survived a very real brush with death, she begins to see the world in a whole new way.

He's learning to live. . . . As Corin struggles under the weight of her neuroses, Beckett Kingsley is attempting to rebuild a life that feels all too temporary. With the ever-present threat of heart failure never far from his mind, he just wants to make the most of whatever time he has left. And that means pursuing the girl he never expected to find.

Together, Corin and Beckett finally learn to let go of their fears and take solace in everyday pleasures. Who knows what the future holds? After all, nothing lasts forever—the only promise they have is right now.
Historical fiction
"The Caged Graves" by Dianne K. Salerni
17-year-old Verity Boone expects a warm homecoming when she returns to Catawissa, Pennsylvania, in 1867, pledged to marry a man she has never met. Instead, she finds a father she barely knows and a future husband with whom she apparently has nothing in common. One truly horrifying surprise awaits her: the graves of her mother and aunt are enclosed in iron cages outside the local cemetery. Nobody in town will explain why, but Verity hears rumors of buried treasure and witchcraft. Perhaps the cages were built to keep grave robbers out . . . or to keep the women in. Determined to understand, Verity finds herself in a life-and-death struggle with people she trusted.

Inspired by a pair of real caged graves in present-day Catawissa, this historical YA novel weaves mystery, romance, and action into a suspenseful drama with human greed and passion at its core.
"Paper Hearts" by Meg Wiviott
A novel in verse, Paper Hearts is the story of survivial, defiance, and friendship. Based on historical events about a group of girls who were slave laborers at the munitions factory in Auschwitz.
"This Dark Endeavor" by Kenneth Oppel
Victor and Konrad are the twin brothers Frankenstein and inseparable until Konrad falls gravely ill. In the forbidden Dark Library, Victor finds an ancient formula, and seeks an alchemist to recreate the Elixir of Life. With friends Elizabeth and Henry, he scales highest trees in the Strumwald, dives deepest lake caves, and each sacrifices a body part.
"The Game of Love and Death" by Martha Brockenbrough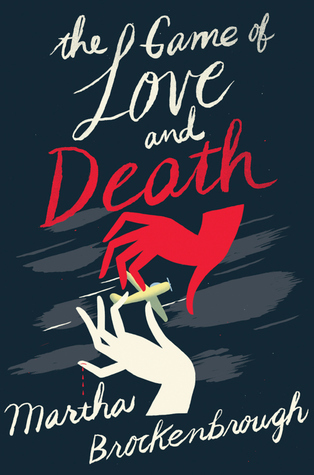 Antony and Cleopatra. Helen of Troy and Paris. Romeo and Juliet. And now… Henry and Flora.

For centuries Love and Death have chosen their players. They have set the rules, rolled the dice, and kept close, ready to influence, angling for supremacy. And Death has always won. Always.

Could there ever be one time, one place, one pair whose love would truly tip the balance?

Meet Flora Saudade, an African-American girl who dreams of becoming the next Amelia Earhart by day and sings in the smoky jazz clubs of Seattle by night. Meet Henry Bishop, born a few blocks and a million worlds away, a white boy with his future assured—a wealthy adoptive family in the midst of the Great Depression, a college scholarship, and all the opportunities in the world seemingly available to him.

The players have been chosen. The dice have been rolled. But when human beings make moves of their own, what happens next is anyone's guess.
What are your Friday Finds this week? Have you read any of mine? Do let me know!