Friday Finds is originally featured at Should Be Reading and showcases the books I have discovered during the week and added to my Goodreads TBR. In the week of October 3rd-9th, I've discovered the following books and added them to my Goodreads TBR:
Science Fiction/Fantasy:
"Black Widow: Forever Red" by Margaret Stohl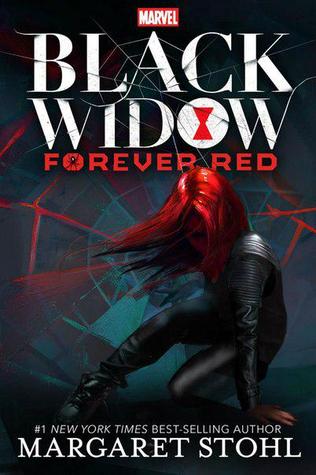 Natasha Romanoff is one of the world's most lethal assassins. Trained from a young age in the arts of death and deception, Natasha was given the title of Black Widow by Ivan Somodorov, her brutal teacher at the Red Room, Moscow's infamous academy for operatives.

Ava Orlova is just trying to fit in as an average Brooklyn teenager, but her life has been anything but average.The daughter of a missing Russian quantum physicist, Ava was once subjected to a series of ruthless military experiments-until she was rescued by Black Widow and placed under S.H.I.E.L.D. protection. Ava has always longed to reconnect with her mysterious savior, but Black Widow isn't really the big sister type.

Until now.

When children all over Eastern Europe begin to go missing, and rumors of smuggled Red Room tech light up the dark net, Natasha suspects her old teacher has returned-and that Ava Orlova might be the only one who can stop him. To defeat the madman who threatens their future, Natasha and Ava must unravel their pasts. Only then will they discover the truth about the dark-eyed boy with an hourglass tattoo who haunts Ava's dreams. . . .
"The Madman's Daughter" by Megan Shepherd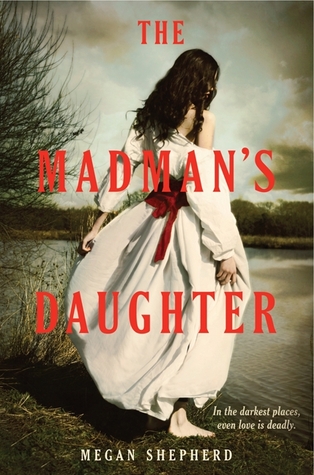 Sixteen-year-old Juliet Moreau has built a life for herself in London—working as a maid, attending church on Sundays, and trying not to think about the scandal that ruined her life. After all, no one ever proved the rumors about her father's gruesome experiments. But when she learns he is alive and continuing his work on a remote tropical island, she is determined to find out if the accusations are true.

Accompanied by her father's handsome young assistant, Montgomery, and an enigmatic castaway, Edward—both of whom she is deeply drawn to—Juliet travels to the island, only to discover the depths of her father's madness: He has experimented on animals so that they resemble, speak, and behave as humans. And worse, one of the creatures has turned violent and is killing the island's inhabitants. Torn between horror and scientific curiosity, Juliet knows she must end her father's dangerous experiments and escape her jungle prison before it's too late. Yet as the island falls into chaos, she discovers the extent of her father's genius—and madness—in her own blood.
Contemporary
"I Heart New York" by Lindsay Kelk
It's official. Angela Clarke is in love – with the most fabulous city in the world.

Fleeing her cheating boyfriend and clutching little more than a crumpled bridesmaid dress, a pair of Louboutins and her passport, Angela jumps on a plane, destination – NYC.

Holed up in a cute hotel room, Angela gets a New York makeover from her NBFJenny and a whirlwind tour of the city that never sleeps. Before she knows it, Angela is dating two sexy guys. And, best of all, she gets to write about it in her new blog (Carrie Bradshaw eat your heart out). But it's one thing telling readers about your romantic dilemmas, it's another figuring them out for yourself …

Angela has fallen head over heels for the big apple, but does she heart New York more than home?
"Reconstructing Amelia" by Kimberly McCreight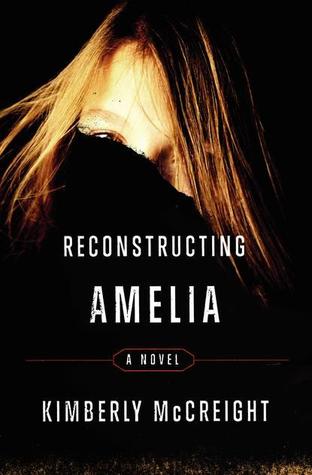 Litigation lawyer and harried single mother Kate Baron is stunned when her daughter's exclusive private school in Park Slope, Brooklyn, calls with disturbing news: her intelligent, high-achieving fifteen-year-old daughter, Amelia, has been caught cheating.

Kate can't believe that Amelia, an ambitious, levelheaded girl who's never been in trouble would do something like that. But by the time she arrives at Grace Hall, Kate's faced with far more devastating news. Amelia is dead.

Seemingly unable to cope with what she'd done, a despondent Amelia has jumped from the school's roof in an act of "spontaneous" suicide. At least that's the story Grace Hall and the police tell Kate. And overwhelmed as she is by her own guilt and shattered by grief, it is the story that Kate believes until she gets the anonymous text:

She didn't jump.

Sifting through Amelia's emails, text messages, social media postings, and cell phone logs, Kate is determined to learn the heartbreaking truth about why Amelia was on Grace Hall's roof that day-and why she died.

Told in alternating voices, Reconstructing Amelia is a story of secrets and lies, of love and betrayal, of trusted friends and vicious bullies. It's about how well a parent ever really knows a child and how far one mother will go to vindicate the memory of a daughter whose life she could not save.
What are your Friday Finds for this week? Have you read any of mine? What did you think? Can't wait to hear from you!