Friday Finds is originally featured at Should Be Reading and showcases the books I have discovered during the week and added to my Goodreads TBR. In the week of September 19th-25th, I've discovered the following books and added them to my Goodreads TBR:
Mystery
 "Charm & Strange" by Stephanie Kuehn
Andrew Winston Winters is at war with himself.

He's part Win, the lonely teenager exiled to a remote Vermont boarding school in the wake of a family tragedy. The guy who shuts all his classmates out, no matter the cost.

He's part Drew, the angry young boy with violent impulses that control him. The boy who spent a fateful, long-ago summer with his brother and teenage cousins, only to endure a secret so monstrous it led three children to do the unthinkable.

Over the course of one night, while stuck at a party deep in the New England woods, Andrew battles both the pain of his past and the isolation of his present.

Before the sun rises, he'll either surrender his sanity to the wild darkness inside his mind or make peace with the most elemental of truths—that choosing to live can mean so much more than not dying.
"The Accident Season" by Moira Fowley-Doyle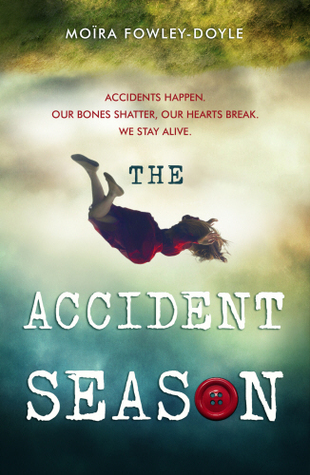 The accident season has been part of seventeen-year-old Cara's life for as long as she can remember. Towards the end of October, foreshadowed by the deaths of many relatives before them, Cara's family becomes inexplicably accident-prone. They banish knives to locked drawers, cover sharp table edges with padding, switch off electrical items – but injuries follow wherever they go, and the accident season becomes an ever-growing obsession and fear.

But why are they so cursed? And how can they break free?
Fairytales
"Dead Upon a Time" by Elizabeth Paulson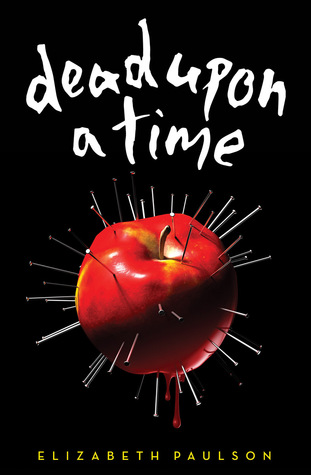 It's a fairy-tale nightmare . . .

One girl is kept in a room where every day the only food she's given is a poisoned apple. Another is kept in a room covered in needles — and if she pricks her finger, she'll die. Then there are the brother and sister kept in a cell that keeps getting hotter and hotter. . .

A sinister kidnapper is on the loose in Kate's world. She's not involved until one day she heads to her grandmother's house in the woods — and finds her grandmother has also been taken. Already an outcast, Kate can't get any help from the villagers who hate her. Only Jack, another outsider, will listen to what's happened.

Then a princess is taken, and suddenly the king is paying attention — even though the girl's stepmother would rather he didn't. It's up to Kate and Jack to track down the victims before an ever after arrives that's far from happy.
What are your Friday Finds for this week? Have you read any of mine? Do let me know! 🙂