Friday Finds is originally featured at Should Be Reading and showcases the books I have discovered during the week and added to my Goodreads TBR. In the week of September 5th-11th I've discovered the following books and added them to my Goodreads TBR:
Fairytale retellings
"Fairytales for Wilde Girls" by Allyse Near
There's a dead girl in a birdcage in the woods. That's not unusual. Isola Wilde sees a lot of things other people don't. But when the girl appears at Isola's window, her every word a threat, Isola needs help.

Her real-life friends – Grape, James and new boy Edgar – make her forget for a while. And her brother-princes – the mermaids, faeries and magical creatures seemingly lifted from the pages of the French fairytales Isola idolises – will protect her with all the fierce love they possess.

It may not be enough.

Isola needs to uncover the truth behind the dead girl's demise and appease her enraged spirit, before the ghost steals Isola's last breath.
"The Wrath and the Dawn" by Renee Ahdieh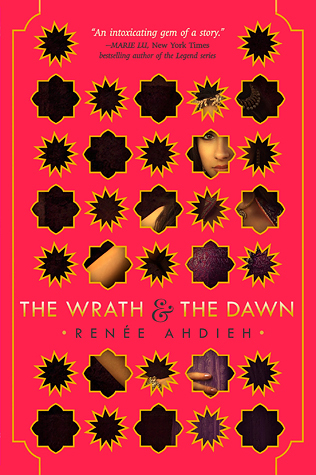 In a land ruled by a murderous boy-king, each dawn brings heartache to a new family. Khalid, the eighteen-year-old Caliph of Khorasan, is a monster. Each night he takes a new bride only to have a silk cord wrapped around her throat come morning. When sixteen-year-old Shahrzad's dearest friend falls victim to Khalid, Shahrzad vows vengeance and volunteers to be his next bride. Shahrzad is determined not only to stay alive, but to end the caliph's reign of terror once and for all.

Night after night, Shahrzad beguiles Khalid, weaving stories that enchant, ensuring her survival, though she knows each dawn could be her last. But something she never expected begins to happen: Khalid is nothing like what she'd imagined him to be. This monster is a boy with a tormented heart. Incredibly, Shahrzad finds herself falling in love. How is this possible? It's an unforgivable betrayal. Still, Shahrzad has come to understand all is not as it seems in this palace of marble and stone. She resolves to uncover whatever secrets lurk and, despite her love, be ready to take Khalid's life as retribution for the many lives he's stolen. Can their love survive this world of stories and secrets?
Historical Fiction
"Worlds of Ink and Shadow" by Lena Coakley
Charlotte, Branwell, Emily, and Anne. The Brontë siblings have always been inseparable. After all, nothing can bond four siblings quite like life in an isolated parsonage out on the moors. Their vivid imaginations lend them escape from their strict upbringing, actually transporting them into their created worlds: the glittering Verdopolis and the romantic and melancholy Gondal. But at what price? As Branwell begins to slip into madness and the sisters feel their real lives slipping away, they must weigh the cost of their powerful imaginations, even as their characters—the brooding Rogue and dashing Duke of Zamorna—refuse to let them go.

Gorgeously written and based on the Brontës' juvenilia, Worlds of Ink & Shadow brings to life one of history's most celebrated literary families.
YA Contemporary
"Finding Audrey" by Sophie Kinsella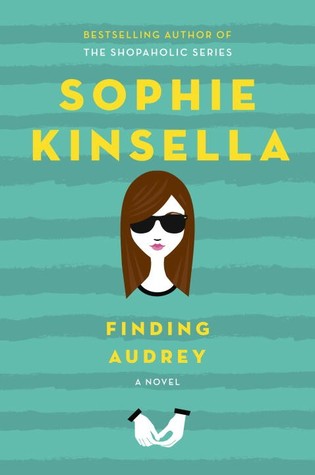 An anxiety disorder disrupts fourteen-year-old Audrey's daily life. She has been making slow but steady progress with Dr. Sarah, but when Audrey meets Linus, her brother's gaming teammate, she is energized. She connects with him. Audrey can talk through her fears with Linus in a way she's never been able to do with anyone before. As their friendship deepens and her recovery gains momentum, a sweet romantic connection develops, one that helps not just Audrey but also her entire family.
"Friday Brown" by Vikki Wakefield
Friday, 17, flees memories of her mother, granddad, and the family curse. She joins Silence in a street gang led by beautiful charismatic Arden, and escapes to a ghost town in the outback. In Murungal Creek, the town of never leaving, Friday faces the ghosts of her past. Sometimes you have to stay to finish what you started, and before you can find out who you are, you have to become someone you never meant to be.
What are your Friday Finds for this week? Have you read any of mine? Feel free to let me know 😉