Friday Finds is originally featured at Should Be Reading and showcases the books I have discovered during the week and added to my Goodreads TBR. In the week of August 29th-September 4th, I've discovered the following books and added them to my Goodreads TBR:
Fairytale retellings
"Never Never" by Brianna Shrum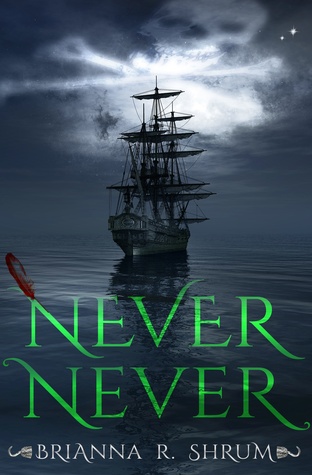 James Hook is a child who only wants to grow up.

When he meets Peter Pan, a boy who loves to pretend and is intent on never becoming a man, James decides he could try being a child—at least briefly. James joins Peter Pan on a holiday to Neverland, a place of adventure created by children's dreams, but Neverland is not for the faint of heart. Soon James finds himself longing for home, determined that he is destined to be a man. But Peter refuses to take him back, leaving James trapped in a world just beyond the one he loves. A world where children are to never grow up.

But grow up he does.

And thus begins the epic adventure of a Lost Boy and a Pirate.

This story isn't about Peter Pan; it's about the boy whose life he stole. It's about a man in a world that hates men. It's about the feared Captain James Hook and his passionate quest to kill the Pan, an impossible feat in a magical land where everyone loves Peter Pan.

Except one.
"Heartless" by Marissa Meyer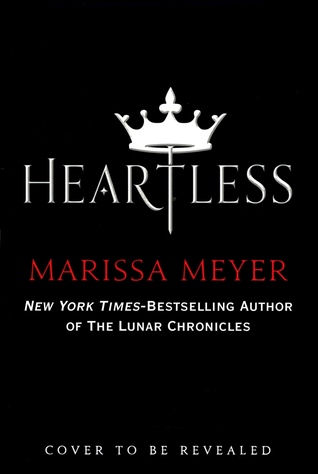 Catherine may be one of the most desired girls in Wonderland, and a favorite of the yet-unmarried King of Hearts, but her interests lie elsewhere. A talented baker, all she wants is to open a shop with her best friend and supply the Kingdom of Hearts with delectable pastries and confections. But according to her mother, such a goal is unthinkable for the young woman who could be the next Queen.

At a royal ball where Cath is expected to receive the king's marriage proposal, she meets Jest, the handsome and mysterious court joker. For the first time, she feels the pull of true attraction. At the risk of offending the King and infuriating her parents, she and Jest enter into an intense, secret courtship.

Cath is determined to define her own destiny and fall in love on her terms. But in a land thriving with magic, madness, and monsters, fate has other plans.
Steampunk
"The Masked City" by Genevieve Cogman
Librarian-spy Irene is working undercover in an alternative London when her assistant Kai goes missing. She discovers he's been kidnapped by the fae faction and the repercussions could be fatal. Not just for Kai, but for whole worlds.

Kai's dragon heritage means he has powerful allies, but also powerful enemies in the form of the fae. With this act of aggression, the fae are determined to trigger a war between their people – and the forces of order and chaos themselves.

Irene's mission to save Kai and avert Armageddon will take her to a dark, alternate Venice where it's always Carnival. Here Irene will be forced to blackmail, fast talk, and fight. Or face death.
"The Dark Days Club" by Alison Goodman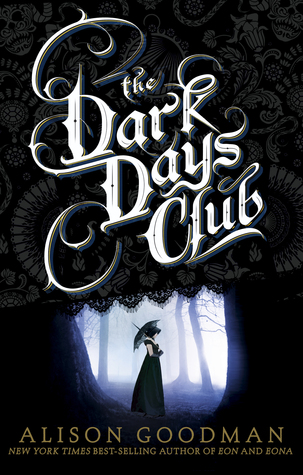 London, April 1812. On the eve of eighteen-year-old Lady Helen Wrexhall's presentation to the queen, one of her family's housemaids disappears-and Helen is drawn into the shadows of Regency London. There, she meets Lord Carlston, one of the few who can stop the perpetrators: a cabal of demons infiltrating every level of society. Dare she ask for his help, when his reputation is almost as black as his lingering eyes? And will her intelligence and headstrong curiosity wind up leading them into a death trap?
Contemporary YA
"Some Girls Are" by Courtney Summers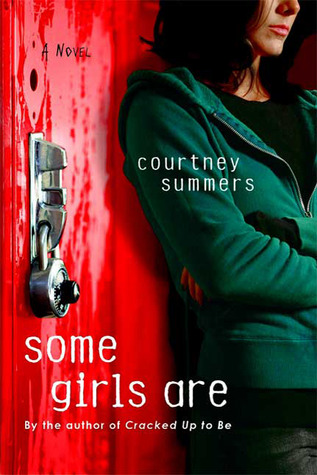 Climbing to the top of the social ladder is hard—falling from it is even harder. Regina Afton used to be a member of the Fearsome Fivesome, an all-girl clique both feared and revered by the students at Hallowell High… until vicious rumors about her—and her best friend's boyfriend—start going around. Now Regina's been frozen out, and her ex-best friends are out for revenge. If Regina were guilty, it would be one thing, but the rumors are far from the terrifying truth, and the bullying is getting more intense by the day. She takes solace in the company of Michael Hayden, a misfit with a tragic past whom she herself used to bully. Friendship doesn't come easily for these onetime enemies, and as Regina works hard to make amends for her past, she realizes Michael could be more than just a friend…if threats from the Fearsome Foursome don't break them both first.

Tensions grow and the abuse worsens, as the final days of senior year march toward an explosive conclusion in this dark new tale from the author of Cracked Up To Be.
What are your Friday Finds this week? Have you read any books on my list? Please let me know in the comments! 🙂