Before we proceed to Friday Finds, can I just share something?
I GOT AN ARC OF LAIR OF DREAMS BY LIBBA BRAY!!!!!!!!!! AS IN THE SEQUEL TO THE DIVINERS, AS IN A NEW BOOK BY ONE OF MY FAVOURITE AUTHORS THAT I'VE BEEN WAITING FOR FOR OVER A YEAR!
Okay, back on track.
Friday Finds is originally featured at Should Be Reading and showcases the books I have discovered during the week and added to my Goodreads TBR. In the week of June 27th-July 3rd, I've discovered the following books (images and descriptions are from Goodreads):
Historical Fiction
"The Uninvited" by Cat Winters
Twenty-five year old Ivy Rowan rises from her bed after being struck by the flu, only to discover the world has been torn apart in just a few short days.

But Ivy's life-long gift—or curse—remains. For she sees the uninvited ones—ghosts of loved ones who appear to her, unasked, unwelcomed, for they always herald impending death. On that October evening in 1918 she sees the spirit of her grandmother, rocking in her mother's chair. An hour later, she learns her younger brother and father have killed a young German out of retaliation for the death of Ivy's older brother Billy in the Great War.

Horrified, she leaves home, to discover the flu has caused utter panic and the rules governing society have broken down. Ivy is drawn into this new world of jazz, passion, and freedom, where people live for the day, because they could be stricken by nightfall. But as her 'uninvited guests' begin to appear to her more often, she knows her life will be torn apart once more, but Ivy has no inkling of the other-worldly revelations about to unfold
"Girl in Translation" by Jean Kwok
When Kimberly Chang and her mother emigrate from Hong Kong to Brooklyn squalor, she quickly begins a secret double life: exceptional schoolgirl during the day, Chinatown sweatshop worker in the evenings. Disguising the more difficult truths of her life like the staggering degree of her poverty, the weight of her family's future resting on her shoulders, or her secret love for a factory boy who shares none of her talent or ambition. Kimberly learns to constantly translate not just her language but herself back and forth between the worlds she straddles.

Through Kimberly's story, author Jean Kwok, who also emigrated from Hong Kong as a young girl, brings to the page the lives of countless immigrants who are caught between the pressure to succeed in America, their duty to their family, and their own personal desires, exposing a world that we rarely hear about.
"The Next Together" by Lauren James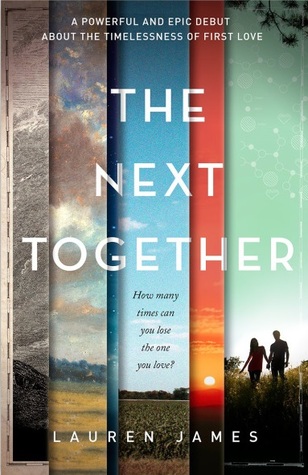 Katherine and Matthew are destined to be born again and again, century after century. Each time, their presence changes history for the better, and each time, they fall hopelessly in love, only to be tragically separated.

Spanning the Crimean War, the Siege of Carlisle and the near-future of 2019 and 2039 they find themselves sacrificing their lives to save the world. But why do they keep coming back? What else must they achieve before they can be left to live and love in peace?

Maybe the next together will be different…
Urban Fantasy
"School Spirits" by Rachel Hawkins
Fifteen-year-old Izzy Brannick was trained to fight monsters. For centuries, her family has hunted magical creatures. But when Izzy's older sister vanishes without a trace while on a job, Izzy's mom decides they need to take a break.

Izzy and her mom move to a new town, but they soon discover it's not as normal as it appears. A series of hauntings has been plaguing the local high school, and Izzy is determined to prove her worth and investigate. But assuming the guise of an average teenager is easier said than done. For a tough girl who's always been on her own, it's strange to suddenly make friends and maybe even have a crush.

Can Izzy trust her new friends to help find the secret behind the hauntings before more people get hurt?

Rachel Hawkins' delightful spin-off brings the same wit and charm as the New York Times best-selling Hex Hall series. Get ready for more magic, mystery and romance!
"Ghost for Sale" by Sandra Cox
Caitlin King can't believe that her shopaholic cousin actually bought two ghosts off of eBay. But she can't ignore the truth when she starts seeing sexy Liam O'Reilly, who's been dead for over a hundred years. He's a fascinating specter, and the more time Caitlin spends with him, the closer they become—sending them both spiraling into a star-crossed tailspin. No matter how desperately they long for each other, there's just no future with a guy who's already stopped breathing.

In order to help Liam and his twin sister, Anna, leave their earthly limbo and cross over into the light, Caitlin must find the ghost of Anna's fiancé. But a malevolent spirit is dead set against Anna moving on. Now Caitlin will have to unravel the mystery surrounding the twins' past lives in order to keep Liam's spirit safe—even if it means sacrificing her heart in the process
Fairytales
"Winterspell" by Claire Legrand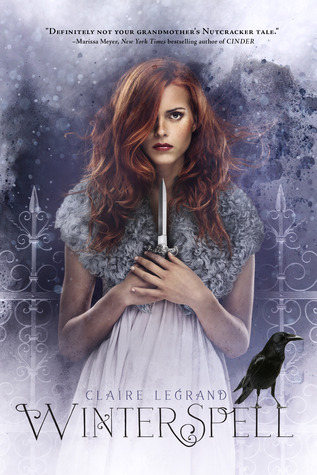 New York City, 1899. Clara Stole, the mayor's ever-proper daughter, leads a double life. Since her mother's murder, she has secretly trained in self-defense with the mysterious Drosselmeyer.

Then, on Christmas Eve, disaster strikes.

Her home is destroyed, her father abducted–by beings distinctly not human. To find him, Clara journeys to the war-ravaged land of Cane. Her only companion is the dethroned prince Nicholas, bound by a wicked curse. If they're to survive, Clara has no choice but to trust him, but his haunted eyes burn with secrets–and a need she can't define. With the dangerous, seductive faery queen Anise hunting them, Clara soon realizes she won't leave Cane unscathed–if she leaves at all.

Inspired by The Nutcracker, Winterspell is a dark, timeless fairy tale about love and war, longing and loneliness, and a girl who must learn to live without fear.
Thriller
"The Death Artist" by Jonathan Santlofer
Former New York cop Kate McKinnon lives a life of wealth and luxury she never would have dreamed possible. Following her marriage to an elite businessman, her post-police career as an art historian has skyrocketed her to fame and fortune. Her life is perfect, until a young woman is murdered and a close friend of Kate's becomes the prime suspect. Kate's old police instincts naturally reemerge as she delves into the case. Soon, two other murders related to the New York art world occur, and Kate finds that the killer — now known as "the Death Artist" — is communicating with her, leaving clues such as Polaroids and jumbled pieces of artwork. Somehow, Jacques-Louis David's famous painting The Death of Marat is at the heart of the murder spree, but how so?
"Pretending to Be Erica" by Michelle Painchaud
Seventeen-year-old Violet's entire life has revolved around one thing: becoming Erica Silverman, an heiress kidnapped at age five and never seen again. Violet's father, the best con man in Las Vegas, has a plan, chilling in its very specific precision. Violet shares a blood type with Erica; soon, thanks to surgery and blackmail, she has the same face, body, and DNA. She knows every detail of the Silvermans' lives, as well as the PTSD she will have to fake around them. And then, when the time is right, she "reappears"—Erica Silverman, brought home by some kind of miracle. But she is also Violet, and she has a job: Stay long enough to steal the Silverman Painting, an Old Master legendary in the Vegas crime world. Walking a razor's edge, calculating every decision, not sure sometimes who she is or what she is doing it for, Violet is an unforgettable heroine, and Pretending to be Erica is a killer debut
Non-fiction
"The Story of My Life" by Helen Keller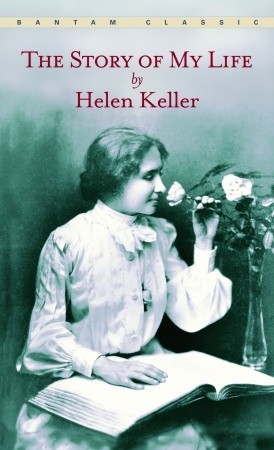 An American classic rediscovered by each generation, The Story of My Life is Helen Keller's account of her triumph over deafness and blindness. Popularized by the stage play and movie The Miracle Worker, Keller's story has become a symbol of hope for people all over the world.

This book–published when Keller was only twenty-two–portrays the wild child who is locked in the dark and silent prison of her own body. With an extraordinary immediacy, Keller reveals her frustrations and rage, and takes the reader on the unforgettable journey of her education and breakthroughs into the world of communication. From the moment Keller recognizes the word "water" when her teacher finger-spells the letters, we share her triumph as "that living word awakened my soul, gave it light, hope, joy, set it free!" An unparalleled chronicle of courage, The Story of My Life remains startlingly fresh and vital more than a century after its first publication, a timeless testament to an indomitable will.
What are your Friday Finds this week? Have you read any of mine? Let me know!