Friday Finds is originally featured at Should Be Reading and showcases the books I have discovered during the week and added to my Goodreads TBR. In the week of June 20-26th, I discovered the following books (images and summaries are from Goodreads):
Contemporary
"The Revenge Playbook" by Rachael Allen
Don't get mad, get even!

In the small town of Ranburne, high school football rules and the players are treated like kings. How they treat the girls they go to school with? That's a completely different story. Liv, Peyton, Melanie Jane, and Ana each have their own reason for wanting to teach the team a lesson—but it's only when circumstances bring them together that they come up with the plan to steal the one thing the boys hold sacred. All they have to do is beat them at their own game.

Brimming with sharp observations and pitch-perfect teen voices, fans of Jenny Han and Sarah Mlynowski are sure to fall head-over-heels for this sharp tale—by the author of 17 First Kisses—about the unexpected roads that can lead you to finding yourself.
"The Walls Around Us" by Nova Ren Suma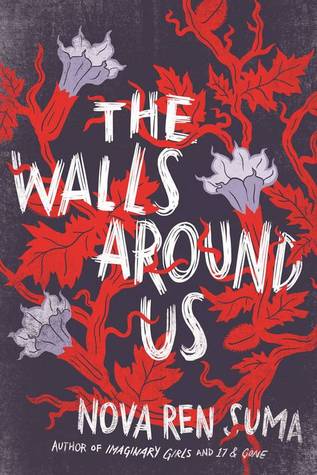 On the outside, there's Violet, an eighteen-year-old dancer days away from the life of her dreams when something threatens to expose the shocking truth of her achievement.

On the inside, within the walls of the Aurora Hills juvenile detention center, there's Amber, locked up for so long she can't imagine freedom.

Tying their two worlds together is Orianna, who holds the key to unlocking all the girls' darkest mysteries…

What really happened on the night Orianna stepped between Violet and her tormentors? What really happened on two strange nights at Aurora Hills? Will Amber and Violet and Orianna ever get the justice they deserve—in this life or in another one?

In prose that sings from line to line, Nova Ren Suma tells a supernatural tale of guilt and of innocence, and of what happens when one is mistaken for the other.
"The Sunlit Night" by Rebecca Dinerstein
In the beautiful, barren landscape of the Far North, under the ever-present midnight sun, Frances and Yasha are surprised to find refuge in each other. Their lives have been upended–Frances has fled heartbreak and claustrophobic Manhattan for an isolated artist colony; Yasha arrives from Brooklyn to fulfill his beloved father's last wish: to be buried "at the top of the world." They have come to learn how to be alone.

But in Lofoten, an archipelago of six tiny islands in the Norwegian Sea, ninety-five miles north of the Arctic Circle, they form a bond that fortifies them against the turmoil of their distant homes, offering solace amidst great uncertainty. With nimble and sure-footed prose, Dinerstein reveals that no matter how far we travel to claim our own territory, it is ultimately love that gives us our place in the world.
Mystery
"Lullaby Girl" by Aly Sidgwick
Who is the Lullaby Girl?

Found washed up on the banks of a remote loch, a mysterious girl is taken into the care of a psychiatric home in the Highlands of Scotland. Mute and covered in bruises, she has no memory of who she is or how she got there. The only clue to her identity is the Danish lullaby she sings…

Inside the care home, she should be safe. But, harassed by the media and treated as a nuisance by under-pressure staff, she finds the home is far from a haven. And as her memories slowly surface, the Lullaby Girl does her best to submerge them again. Some things are too terrible to remember… but unless she confronts her fear, how can she find out who she really is?

Taut, tense and mesmerizing, Lullaby Girl is a shining debut from an exciting and very talented new author.
Fantasy
"Sorcery and Cecelia" by Patricia C. Wrede
A great deal is happening in London and the country this season.

For starters, there's the witch who tried to poison Kate at the Royal College of Wizards. There's also the man who seems to be spying on Cecelia. (Though he's not doing a very good job of it–so just what are his intentions?) And then there's Oliver. Ever since he was turned into a tree, he hasn't bothered to tell anyone where he is.

Clearly, magic is a deadly and dangerous business. And the girls might be in fear for their lives . . . if only they weren't having so much fun!
"The Winner's Curse" by Marie Rutkoski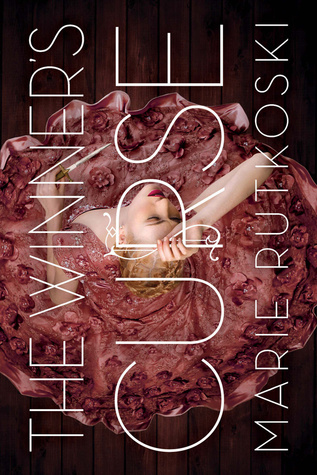 As a general's daughter in a vast empire that revels in war and enslaves those it conquers, seventeen-year-old Kestrel has two choices: she can join the military or get married. But Kestrel has other intentions.

One day, she is startled to find a kindred spirit in a young slave up for auction. Arin's eyes seem to defy everything and everyone. Following her instinct, Kestrel buys him—with unexpected consequences. It's not long before she has to hide her growing love for Arin.

But he, too, has a secret, and Kestrel quickly learns that the price she paid for a fellow human is much higher than she ever could have imagined.

Set in a richly imagined new world, The Winner's Curse by Marie Rutkoski is a story of deadly games where everything is at stake, and the gamble is whether you will keep your head or lose your heart
"Wishing Cross Station" by February Grace
"Don't stay a moment longer than you have to. Don't say too much. Don't pollute the timeline."

When nineteen-year-old college library page Keigan Wainwright is sent to pick up a private donation of books for the school's collection, he has no idea where one of those books will take him, or what it will take from him.

Retracing a powerful man's footsteps through the past, Keigan finds himself caught in the same dangerous trap: falling in love with a woman he was never meant to know, and uncertain he will ever find his way home.
"Library Jumpers" by Brenda Drake
Gia Kearns would rather fight with boys than kiss them. That is, until Arik, a leather clad hottie in the Boston Athenaeum, suddenly disappears. While examining the book of world libraries he abandoned, Gia unwittingly speaks the key that sucks her and her friends into a photograph and transports them into a Paris library, where Arik and his Sentinels—magical knights charged with protecting humans from the creatures traveling across the gateway books—rescue them from a demonic hound.

Jumping into some of the world's most beautiful libraries would be a dream come true for Gia, if she weren't busy resisting her heart or dodging an exiled wizard seeking revenge on both the Mystik and human worlds. Add a French flirt obsessed with Arik and a fling with a young wizard, and Gia must choose between her heart and her head, between Arik's world and her own, before both are destroyed.
"The Sacred Lies of Minnow Bly" by Stephanie Oakes
The Kevinian cult has taken everything from seventeen-year-old Minnow: twelve years of her life, her family, her ability to trust. And when she rebelled, they took away her hands, too.

Now their Prophet has been murdered and their camp set aflame, and it's clear that Minnow knows something—but she's not talking. As she languishes in juvenile detention, she struggles to un-learn everything she has been taught to believe, adjusting to a life behind bars and recounting the events that led up to her incarceration. But when an FBI detective approaches her about making a deal, Minnow sees she can have the freedom she always dreamed of—if she's willing to part with the terrible secrets of her past.

Gorgeously written, breathlessly page-turning and sprinkled with moments of unexpected humor, this harrowing debut is perfect for readers of Emily Murdoch's If You Find Me and Nova Ren Suma's The Walls Around Us , as well as for fans of Orange is the New Black
Romance
"Emmy & Oliver" by Robin Benway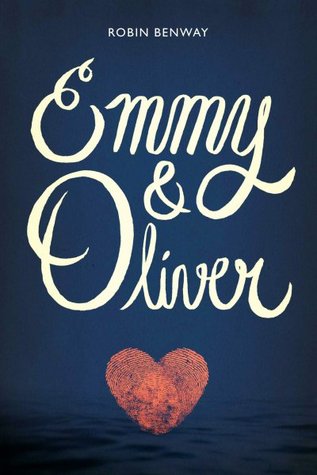 Emmy just wants to be in charge of her own life.

She wants to stay out late, surf her favorite beach—go anywhere without her parents' relentless worrying. But Emmy's parents can't seem to let her grow up—not since the day Oliver disappeared.

Oliver needs a moment to figure out his heart.

He'd thought, all these years, that his dad was the good guy. He never knew that it was his father who kidnapped him and kept him on the run. Discovering it, and finding himself returned to his old hometown, all at once, has his heart racing and his thoughts swirling.

Emmy and Oliver were going to be best friends forever, or maybe even more, before their futures were ripped apart. In Emmy's soul, despite the space and time between them, their connection has never been severed. But is their story still written in the stars? Or are their hearts like the pieces of two different puzzles—impossible to fit together?

Readers who love Sarah Dessen will tear through these pages with hearts in throats as Emmy and Oliver struggle to face the messy, confusing consequences of Oliver's father's crime. Full of romance, coming-of-age emotion, and heartache, these two equally compelling characters create an unforgettable story.
Historical Fiction
"A Mad, Wicked Folly" by Sharon Biggs Waller
Welcome to the world of the fabulously wealthy in London, 1909, where dresses and houses are overwhelmingly opulent, social class means everything, and women are taught to be nothing more than wives and mothers. Into this world comes seventeen-year-old Victoria Darling, who wants only to be an artist—a nearly impossible dream for a girl.

After Vicky poses nude for her illicit art class, she is expelled from her French finishing school. Shamed and scandalized, her parents try to marry her off to the wealthy Edmund Carrick-Humphrey. But Vicky has other things on her mind: her clandestine application to the Royal College of Art; her participation in the suffragette movement; and her growing attraction to a working-class boy who may be her muse—or may be the love of her life. As the world of debutante balls, corsets, and high society obligations closes in around her, Vicky must figure out: just how much is she willing to sacrifice to pursue her dreams?
I have found quite a few books this week! How about you, what are your Friday Finds? Let me know!