Friday Finds is originally featured at Should Be Reading and showcases the books I have discovered during the week and added to my Goodreads TBR. In the week of June 6th-12th, I discovered the following books (photos and descriptions are from Goodreads):
Steampunk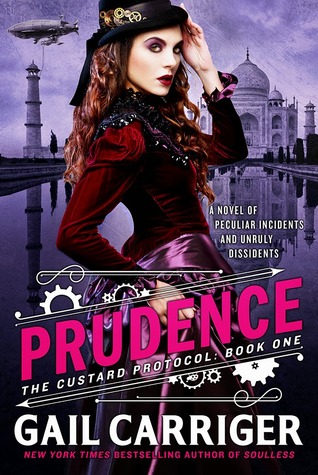 From New York Times bestselling author Gail Carriger comes a new novel in the world of the Parasol Protectorate starring Prudence, the daughter of Alexia Tarabotti.

When Prudence Alessandra Maccon Akeldama (Rue to her friends) is given an unexpected dirigible, she does what any sensible female would under similar circumstances – names it the Spotted Custard and floats to India in pursuit of the perfect cup of tea. But India has more than just tea on offer. Rue stumbles upon a plot involving local dissidents, a kidnapped brigadier's wife, and some awfully familiar Scottish werewolves. Faced with a dire crisis and an embarrassing lack of bloomers, what else is a young lady of good breeding to do but turn metanatural and find out everyone's secrets, even thousand-year-old fuzzy ones?
Sci-fi
"The Gracekeepers" by Kirsty Logan
As a Gracekeeper, Callanish administers shoreside burials, laying the dead to their final resting place deep in the depths of the ocean. Alone on her island, she has exiled herself to a life of tending watery graves as penance for a long-ago mistake that still haunts her. Meanwhile, North works as a circus performer with the Excalibur, a floating troupe of acrobats, clowns, dancers, and trainers who sail from one archipelago to the next, entertaining in exchange for sustenance.

In a world divided between those inhabiting the mainland ("landlockers") and those who float on the sea ("damplings"), loneliness has become a way of life for North and Callanish, until a sudden storm offshore brings change to both their lives–offering them a new understanding of the world they live in and the consequences of the past, while restoring hope in an unexpected future.

Inspired in part by Scottish myths and fairytales, The Gracekeepers tells a modern story of an irreparably changed world: one that harbors the same isolation and sadness, but also joys and marvels of our own age.
Retellings
"The Flight of Gemma Hardy" by Margot Livesey (Jane Eyre)
When her widower father drowns at sea, Gemma Hardy is taken from her native Iceland to Scotland to live with her kind uncle and his family. But the death of her doting guardian leaves Gemma under the care of her resentful aunt, and it soon becomes clear that she is nothing more than an unwelcome guest at Yew House. When she receives a scholarship to a private school, ten-year-old Gemma believes she's found the perfect solution and eagerly sets out again to a new home. However, at Claypoole she finds herself treated as an unpaid servant.

To Gemma's delight, the school goes bankrupt, and she takes a job as an au pair on the Orkney Islands. The remote Blackbird Hall belongs to Mr. Sinclair, a London businessman; his eight-year-old niece is Gemma's charge. Even before their first meeting, Gemma is, like everyone on the island, intrigued by Mr. Sinclair. Rich (by Gemma's standards), single, flying in from London when he pleases, Hugh Sinclair fills the house with life. An unlikely couple, the two are drawn to each other, but Gemma's biggest trial is about to begin: a journey of passion and betrayal, redemption and discovery, that will lead her to a life of which she's never dreamed.

Set in Scotland and Iceland in the 1950s and '60s, The Flight of Gemma Hardy–a captivating homage to Charlotte Brontë's Jane Eyre–is a sweeping saga that resurrects the timeless themes of the original but is destined to become a classic all its own
"Catherine" by April Lindner (Wuthering Heights)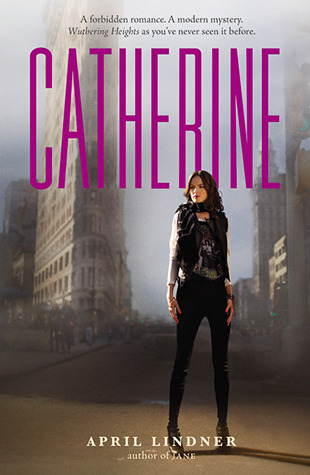 Catherine is tired of struggling musicians befriending her just so they can get a gig at her Dad's famous Manhattan club, The Underground. Then she meets mysterious Hence, an unbelievably passionate and talented musician on the brink of success. As their relationship grows, both are swept away in a fiery romance. But when their love is tested by a cruel whim of fate, will pride keep them apart?

Chelsea has always believed that her mom died of a sudden illness, until she finds a letter her dad has kept from her for years—a letter from her mom, Catherine, who didn't die: She disappeared. Driven by unanswered questions, Chelsea sets out to look for her—starting with the return address on the letter: The Underground.

Told in two voices, twenty years apart, Catherine interweaves a timeless forbidden romance with a compelling modern mystery.
"Great" by Sara Benincasa (The Great Gatsby)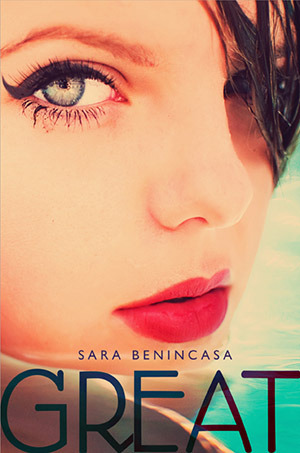 Everyone loves a good scandal.

Naomi Rye usually dreads spending the summer with her socialite mother in East Hampton. This year is no different. She sticks out like a sore thumb among the teenagers who have been summering (a verb only the very rich use) together for years. But Naomi finds herself captivated by her mysterious next-door neighbor, Jacinta. Jacinta has her own reason for drawing close to Naomi-to meet the beautiful and untouchable Delilah Fairweather. But Jacinta's carefully constructed world is hiding something huge, a secret that could undo everything. And Naomi must decide how far she is willing to be pulled into this web of lies and deception before she is unable to escape.

Based on a beloved classic and steeped in Sara Benincasa's darkly comic voice, Great has all the drama, glitz, and romance with a terrific modern (and scandalous) twist to enthrall readers.
"The Huntress of Thornbeck Forest" by Melanie Dickerson (Swan Lake)
Jorgen is the forester for thewealthy margrave, and must find and capture the poacher who has been killingand stealing the margrave's game. When he meets the lovely and refined Odetteat the festival and shares a connection during a dance, he has no idea she isthe one who has been poaching the margrave's game.

Odette justifies her crime ofpoaching because she thinks the game is going to feed the poor, who are all butstarving, both in the city and just outside its walls. But will the discoveryof a local poaching ring reveal a terrible secret? Has the meat she thought shewas providing for the poor actually been sold on the black market,profiting no one except the ring of black market sellers?

The one person Odette knows can help her could also findout her own secret and turn her over to the margrave, but she has no choice.Jorgen and Odette will band together to stop the dangerous poaching ring . . . andfall in love. But what will the margrave do when he discovers his forester isprotecting a notorious poacher?
"The Rose and the Beast: Fairytales Retold" by Francesca Lia Block (Fairytales)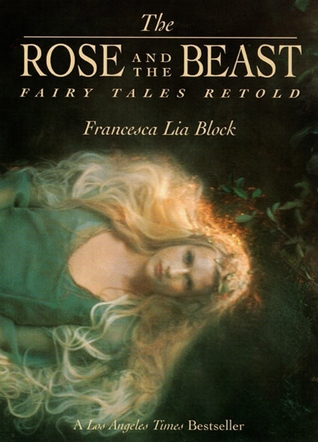 With language that is both lyrical and distinctly her own, Francesca Lia Block turns nine fairy tales inside out.

Escaping the poisoned apple, Snow frees herself from possession to find the truth of love in an unexpected place.

A club girl from L.A., awakening from a long sleep to the memories of her past, finally finds release from its curse.

And Beauty learns that Beasts can understand more than men.

Within these singular, timeless landscapes, the brutal and the magical collide, and the heroine triumphs because of the strength she finds in a pen, a paintbrush, a lover, a friend, a mother, and finally, in herself
"Snow White, Blood Red" by Ellen Datlow (Fairytales)
You hold in your hands a volume of wonders — magical tales of trolls and ogres, of bewitched princesses and kingdoms accursed, penned by some of the most acclaimed fantasists of our day. But these are not bedtime stories designed to usher an innocent child gently into a realm of dreams. These are stories that bite — lush and erotic, often dark and disturbing mystical journeys through a phantasmagoric landscape of distinctly adult sensibilities . . . where there is no such thing as "happily ever after."
Urban Fantasy
"Discount Armageddon" by Seanan Maguire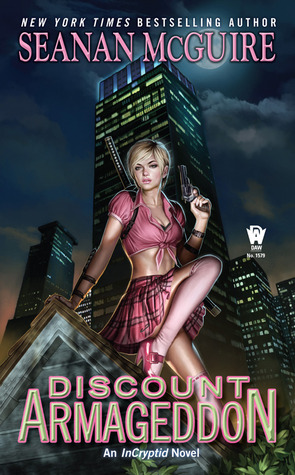 The Price family has spent generations studying the monsters of the world, working to protect them from humanity – and humanity from them. Enter Verity Price. Despite being trained from birth as a cryptozoologist, she'd rather dance a tango than tangle with a demon, and is spending a year in Manhattan while she pursues her career in professional ballroom dance. Sounds pretty simple, right? It would be, if it weren't for the talking mice, the telepathic mathematicians, the asbestos supermodels, and the trained monster-hunter sent by the Price family's old enemies, the Covenant of St. George.

When a Price girl meets a Covenant boy, high stakes, high heels, and a lot of collateral damage are almost guaranteed. To complicate matters further, local cryptids are disappearing, strange lizard-men are appearing in the sewers, and someone's spreading rumors about a dragon sleeping underneath the city….
"Sixty-One Nails" by Mike Shevdon
There is a secret war raging beneath the streets of London. A dark magic will be unleashed by the Untainted…Unless a new hero can be found. Neverwhere's faster, smarter brother has arrived. The immense SIXTY-ONE NAILS follows Niall Petersen, from a suspected heart attack on the London Underground, into the hidden world of the Feyre, an uncanny place of legend that lurks just beyond the surface of everyday life. The Untainted, the darkest of the Seven Courts, have made their play for power, and unless Niall can recreate the ritual of the Sixty-One Nails, their dark dominion will enslave all of the Feyre, and all of humankind too
"Midnight in St Petersburg" by Barbara J. Webb
Rose Daziani is a sensitive—a powerful psychic who can read the hearts of those around her and see things no one else can. It's a neat party trick, but doesn't exactly pay the rent. That is, until a mysterious phone call summons her halfway around the world to the exotic city of St. Petersburg, Russia, and offers her a job using those psychic gifts she's kept secret all her life.

But it turns out there's a reason Rose is worth so much to her employers. Her team—a vampire, a fae-blooded hunter, and a priest Templar—can't stop fighting with each other, mired in centuries-old grudges. The supernatural community of St. Petersburg is on the brink of war, and Rose herself has drawn the attention of a killer who will stop at nothing to get the vengeance he seeks. Rose will have to dig deep to find the truths that lie beneath the surface if she wants to succeed…or survive.
What are your Friday Finds for this week? Have you read any of mine? Let me know!