Friday Finds is originally featured at Should Be Reading and showcases the books I have discovered during the week and added to my Goodreads TBR. In the two weeks from May 23rd to June 5th I've discovered the following books (summaries and images are from Goodreads):
"Velvet Undercover" by Teri Brown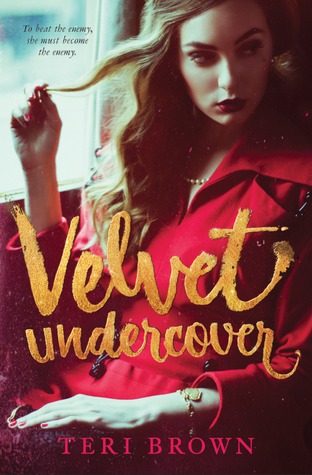 Samantha Donaldson's family has always done its duty for the British Crown. In the midst of World War I, seventeen-year-old Sam follows in their footsteps, serving her country from the homefront as a Girl Guide and messenger for the intelligence organization MI5. After her father disappears on a diplomatic mission, she continues their studies of languages, high-level mathematics, and complex puzzles and codes, hoping to make him proud.

When Sam is asked to join the famed women's spy group La Dame Blanche she's torn—this could be the adventure she's dreamed of, but how can she abandon her mother, who has already lost a husband to the war? But when her handlers reveal shocking news, Sam realizes there's no way she can refuse the exciting and dangerous opportunity.
Kepler had never meant to die this way — viciously beaten to death by a stinking vagrant in a dark back alley. But when reaching out to the murderer for salvation in those last dying moments, a sudden switch takes place.

Now Kepler is looking out through the eyes of the killer himself, staring down at a broken and ruined body lying in the dirt of the alley.

Instead of dying, Kepler has gained the ability to roam from one body to another, to jump into another person's skin and see through their eyes, live their life — be it for a few minutes, a few months or a lifetime.

Kepler means these host bodies no harm — and even comes to cherish them intimately like lovers. But when one host, Josephine Cebula, is brutally assassinated, Kepler embarks on a mission to seek the truth — and avenge Josephine's death
"A Little Life" by Hanya Yanagihara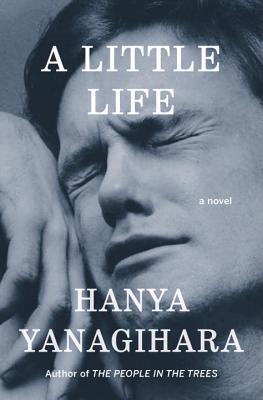 When four classmates from a small Massachusetts college move to New York to make their way, they're broke, adrift, and buoyed only by their friendship and ambition. There is kind, handsome Willem, an aspiring actor; JB, a quick-witted, sometimes cruel Brooklyn-born painter seeking entry to the art world; Malcolm, a frustrated architect at a prominent firm; and withdrawn, brilliant, enigmatic Jude, who serves as their center of gravity. Over the decades, their relationships deepen and darken, tinged by addiction, success, and pride. Yet their greatest challenge, each comes to realize, is Jude himself, by midlife a terrifyingly talented litigator yet an increasingly broken man, his mind and body scarred by an unspeakable childhood, and haunted by what he fears is a degree of trauma that he'll not only be unable to overcome—but that will define his life forever.

In rich and resplendent prose, Yanagihara has fashioned a tragic and transcendent hymn to brotherly love, a masterful depiction of heartbreak, and a dark examination of the tyranny of memory and the limits of human endurance
"All the Light We Cannot See" by Anthony Doerr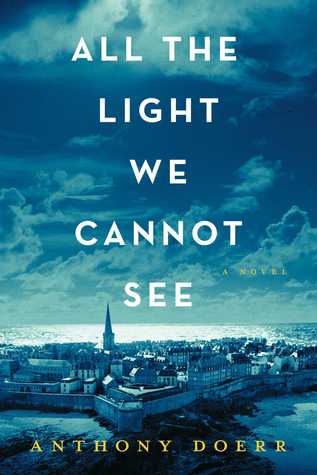 Marie-Laure lives with her father in Paris near the Museum of Natural History, where he works as the master of its thousands of locks. When she is six, Marie-Laure goes blind and her father builds a perfect miniature of their neighborhood so she can memorize it by touch and navigate her way home. When Marie-Laure is twelve, the Nazis occupy Paris, and father and daughter flee to the walled citadel of Saint-Malo, where Marie-Laure's reclusive great-uncle lives in a tall house by the sea. With them they carry what might be the museum's most valuable and dangerous jewel.

In a mining town in Germany, the orphan Werner grows up with his younger sister, enchanted by a crude radio they find. Werner becomes an expert at building and fixing these crucial new instruments, a talent that wins him a place at a brutal academy for Hitler Youth, then a special assignment to track the resistance. More and more aware of the human cost of his intelligence, Werner travels through the heart of the war and, finally, into Saint-Malo, where his story and Marie-Laure's converge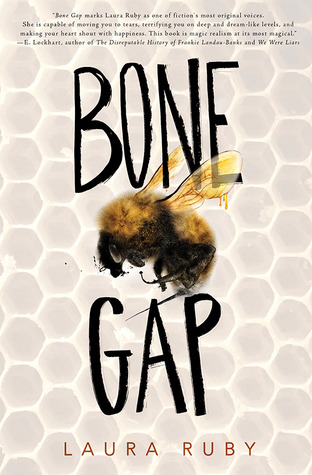 Everyone knows Bone Gap is full of gaps—gaps to trip you up, gaps to slide through so you can disappear forever. So when young, beautiful Roza went missing, the people of Bone Gap weren't surprised. After all, it wasn't the first time that someone had slipped away and left Finn and Sean O'Sullivan on their own. Just a few years before, their mother had high-tailed it to Oregon for a brand new guy, a brand new life. That's just how things go, the people said. Who are you going to blame?

Finn knows that's not what happened with Roza. He knows she was kidnapped, ripped from the cornfields by a dangerous man whose face he cannot remember. But the searches turned up nothing, and no one believes him anymore. Not even Sean, who has more reason to find Roza than anyone, and every reason to blame Finn for letting her go.

As we follow the stories of Finn, Roza, and the people of Bone Gap—their melancholy pasts, their terrifying presents, their uncertain futures—acclaimed author Laura Ruby weaves a heartbreaking tale of love and loss, magic and mystery, regret and forgiveness—a story about how the face the world sees is never the sum of who we are.
"The Bookshop Book" by Jen Campbell
Every bookshop has a story.

We're not talking about rooms that are just full of books. We're talking about bookshops in barns, disused factories, converted churches and underground car parks. Bookshops on boats, on buses, and in old run-down train stations. Fold-out bookshops, undercover bookshops, this-is-the-best-place-I've-ever-been-to-bookshops.

Meet Sarah and her Book Barge sailing across the sea to France; meet Sebastien, in Mongolia, who sells books to herders of the Altai mountains; meet the bookshop in Canada that's invented the world's first antiquarian book vending machine.

And that's just the beginning.

From the oldest bookshop in the world, to the smallest you could imagine, The Bookshop Book examines the history of books, talks to authors about their favourite places, and looks at over three hundred weirdly wonderful bookshops across six continents (sadly, we've yet to build a bookshop down in the South Pole)
"To All the Boys I've Loved Before" by Jenny Han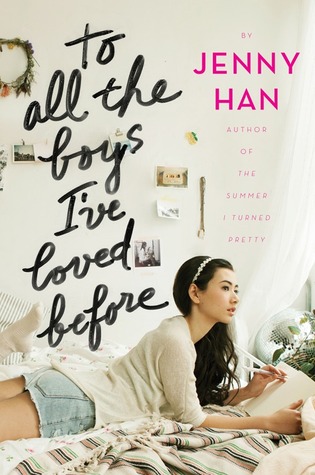 To All the Boys I've Loved Before is the story of Lara Jean, who has never openly admitted her crushes, but instead wrote each boy a letter about how she felt, sealed it, and hid it in a box under her bed. But one day Lara Jean discovers that somehow her secret box of letters has been mailed, causing all her crushes from her past to confront her about the letters: her first kiss, the boy from summer camp, even her sister's ex-boyfriend, Josh. As she learns to deal with her past loves face to face, Lara Jean discovers that something good may come out of these letters after all.
"Fractured Dream" by K.M. Randall
Have you ever wondered where fairytales go once they're created?

It's been eight years since Story Sparks last had a dream. Now they're back, tormenting her as nightmares she can't remember upon waking. The black waters of Lake Sandeen, where her Uncle Peter disappeared decades before, may hold the secret to Story's hidden memories, or a truth she'd rather not know. On a bright summer afternoon, Story and her two best friends, Elliot and Adam, take a hike to the lake, where they dive into the cool water and never reemerge. What they find is beyond anything they've ever imagined could be possible, a world where dangers lurk in the form of Big Bad Wolves, living Nightmares and meddlesome witches and gods.

Now Story must remember who she really is and somehow stop two worlds from ultimate annihilation, all while trying not to be too distracted by the inexplicable pull she feels toward a certain dark-eyed traveler who seems to have secrets of his own. The fates of the worlds are counting on her.
What are your latest Friday Finds? Have you read any of mine? Let me know in the comments!