Sorry this one's a day later guys!
Friday Finds is originally featured at Should Be Reading and showcases the books I have discovered during the week and added to my Goodreads TBR. In the week of May 16th-May 22nd I've discovered the  following books (descriptions and images are from Goodreads):
Glory O'Brien's History of the Future by A.S. King
In this masterpiece about freedom, feminism, and destiny, Printz Honor author A.S. King tells the epic story of a girl coping with devastating loss at long last–a girl who has no idea that the future needs her, and that the present needs her even more.
Graduating from high school is a time of limitless possibilities–but not for Glory, who has no plan for what's next. Her mother committed suicide when Glory was only four years old, and she's never stopped wondering if she will eventually go the same way…until a transformative night when she begins to experience an astonishing new power to see a person's infinite past and future. From ancient ancestors to many generations forward, Glory is bombarded with visions–and what she sees ahead of her is terrifying: A tyrannical new leader raises an army. Women's rights disappear. A violent second civil war breaks out. And young girls vanish daily, sold off or interned in camps. Glory makes it her mission to record everything she sees, hoping her notes will somehow make a difference. She may not see a future for herself, but she'll do anything to make sure this one doesn't come to pass.
"Mortal Engines" by Philip Reeve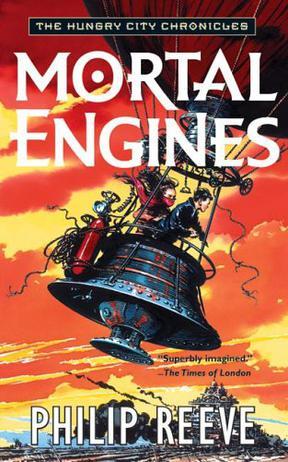 The great traction city London has been skulking in the hills to avoid the bigger, faster, hungrier cities loose in the Great Hunting Ground. But now, the sinister plans of Lord Mayor Mangus Crome can finally unfold.

Thaddeus Valentine, London's Head Historian and adored famous archaeologist, and his lovely daughter, Katherine, are down in The Gut when the young assassin with the black scarf strikes toward his heart, saved by the quick intervention of Tom, a lowly third-class apprentice. Racing after the fleeing girl, Tom suddenly glimpses her hideous face: scarred from forehead to jaw, nose a smashed stump, a single eye glaring back at him. "Look at what your Valentine did to me!" she screams. "Ask him! Ask him what he did to Hester Shaw!" And with that she jumps down the waste chute to her death. Minutes later Tom finds himself tumbling down the same chute and stranded in the Out-Country, a sea of mud scored by the huge caterpillar tracks of cities like the one now steaming off over the horizon.

In a stunning literary debut, Philip Reeve has created a painful dangerous unforgettable adventure story of surprises, set in a dark and utterly original world fueled by Municipal Darwinism — and betrayal.
"These Shallow Graves" by Jennifer Donnelly aka one of my favourite authors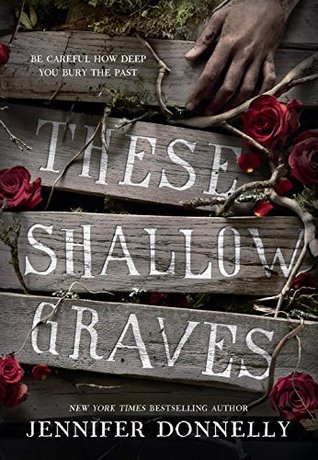 Set in gilded age New York, These Shallow Graves follows the story of Josephine Montfort, an American aristocrat. Jo lives a life of old-money ease. Not much is expected of her other than to look good and marry well. But when her father dies due to an accidental gunshot, the gilding on Jo's world starts to tarnish. With the help of a handsome and brash reporter, and a young medical student who moonlights in the city morgue, Jo uncovers the truth behind her father's death and learns that if you're going to bury the past, you'd better bury it deep
What are your Friday Finds for this week? Have you read any of mine? Let me know in the comments!