Friday Finds is originally featured at Should Be Reading and showcases the books I have discovered during the week and added to my Goodreads TBR. In the week of May 2nd-May 8th, I have discovered quite a few books and added them to my Goodreads TBR:
Addison Coleman's life is one big "What if?" As a Searcher, whenever Addie is faced with a choice, she can look into the future and see both outcomes. It's the ultimate insurance plan against disaster. Or so she thought. When Addie's parents ambush her with the news of their divorce, she has to pick who she wants to live with—her father, who is leaving the paranormal compound to live among the "Norms," or her mother, who is staying in the life Addie has always known. Addie loves her life just as it is, so her answer should be easy. One Search six weeks into the future proves it's not.

In one potential future, Addie is adjusting to life outside the Compound as the new girl in a Norm high school where she meets Trevor, a cute, sensitive artist who understands her. In the other path, Addie is being pursued by the hottest guy in school—but she never wanted to be a quarterback's girlfriend. When Addie's father is asked to consult on a murder in the Compound, she's unwittingly drawn into a dangerous game that threatens everything she holds dear. With love and loss in both lives, it all comes down to which reality she's willing to live through . . . and who she can't live without.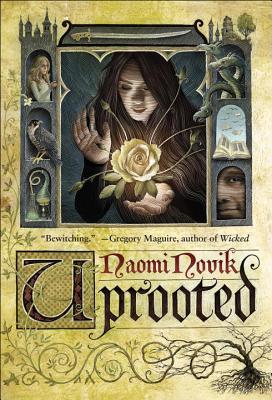 Agnieszka loves her valley home, her quiet village, the forests and the bright shining river. But the corrupted Wood stands on the border, full of malevolent power, and its shadow lies over her life.

Her people rely on the cold, driven wizard known only as the Dragon to keep its powers at bay. But he demands a terrible price for his help: one young woman handed over to serve him for ten years, a fate almost as terrible as falling to the Wood.

The next choosing is fast approaching, and Agnieszka is afraid. She knows—everyone knows—that the Dragon will take Kasia: beautiful, graceful, brave Kasia, all the things Agnieszka isn't, and her dearest friend in the world. And there is no way to save her.

But Agnieszka fears the wrong things. For when the Dragon comes, it is not Kasia he will choose.
"The First Fifteen Lives of Harry August" by Claire North aka Kate Griffin aka the person responsible for Matthew Swift
No matter what he does or the decisions he makes, when death comes, Harry always returns to where he began, a child with all the knowledge of a life he has already lived a dozen times before. Nothing ever changes.

Until now.

As Harry nears the end of his eleventh life, a little girl appears at his bedside. 'I nearly missed you, Doctor August,' she says. 'I need to send a message.'

This is the story of what Harry does next, and what he did before, and how he tries to save a past he cannot change and a future he cannot allow.
"Tonight the Streets are Ours" by Leila Sales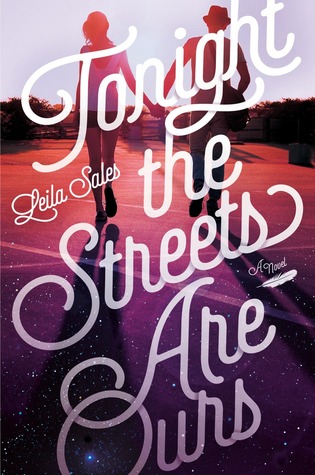 From the author of This Song Will Save Your Life comes a funny and relatable book about the hazards of falling for a person you haven't met yet.

Seventeen-year-old Arden Huntley is recklessly loyal. Taking care of her loved ones is what gives Arden purpose in her life and makes her feel like she matters. But she's tired of being loyal to people who don't appreciate her—including her needy best friend and her absent mom.

Arden finds comfort in a blog she stumbles upon called "Tonight the Streets Are Ours," the musings of a young New York City writer named Peter. When Peter is dumped by the girlfriend he blogs about, Arden decides to take a road trip to see him.

During one crazy night out in NYC filled with parties, dancing, and music—the type of night when anything can happen, and nearly everything does—Arden discovers that Peter isn't exactly who she thought he was. And maybe she isn't exactly who she thought she was, either.
"The Seduction of Phaeton Black" by Jillian Stone
In the gaslit streets of Victorian London, phantoms rule the night, demons dance till dawn, and one supernatural detective dares to be seduced by the greatest power of all. . .

He's The Man With The Magic Touch

A master of deduction, seduction and other midnight maneuvers, Phaeton Black is Scotland Yard's secret weapon against things that go bump in the night. His prodigious gifts as a paranormal investigator are as legendary as his skills as a lover, his weakness for wicked women as notorious as his affection for absinthe. But when he's asked to hunt down a fanged femme fatale who drains her victims of blood, he walks right into the arms of the most dangerous woman he's ever known. . .

She's The Devilish Miss Jones

Pressing a knife to his throat–and demanding he make love to her–Miss America Jones uses Phaeton as a willing shield against the gang of pirates chasing her. As deadly as she is, with a derringer tucked in her garter, Miss Jones is not the vampiric killer he's been staking out–but she may be just what Phaeton needs to crack the case. As the daughter of a Cajun witch, she possesses uncanny powers. As a fearless fighter, she can handle anything from Egyptian mummies to Jack the Ripper. But when an ancient evil is unleashed on the world, she could be his only salvation. . .or ultimate sacrifice
"A Natural History of Dragons" by Marie Brennan
All the world, from Scirland to the farthest reaches of Eriga, know Isabella, Lady Trent, to be the world's preeminent dragon naturalist. She is the remarkable woman who brought the study of dragons out of the misty shadows of myth and misunderstanding into the clear light of modern science. But before she became the illustrious figure we know today, there was a bookish young woman whose passion for learning, natural history, and, yes, dragons defied the stifling conventions of her day.

Here at last, in her own words, is the true story of a pioneering spirit who risked her reputation, her prospects, and her fragile flesh and bone to satisfy her scientific curiosity; of how she sought true love and happiness despite her lamentable eccentricities; and of her thrilling expedition to the perilous mountains of Vystrana, where she made the first of many historic discoveries that would change the world forever.

Marie Brennan introduces an enchanting new world in A Natural History of Dragons.
"Fairy Tales for Modern Queers" by Emily Reed
Gay teenager Hart could finish his fairy tale for class if his horrible stepsiblings would stop harassing him. Talia's depression is like a sleeping curse and may kill her if she doesn't ask for help. Independent, overweight bisexual Sienna deals with her "nice guy" neighbor while visiting her grandmother. When a mysterious girl climbs up Rachael's fire escape, Rachael might finally break free from her overprotective mother. Transgender Amelia is bullied regularly for her identity, but she'll show everyone exactly who she is. Princess Rellyn must face down a dragon since she's seventh in line and battle her father since she's not a boy, and she's not sure which one is scarier. An adventurous knight whisks away genderfluid Noll when all they want is a quiet life on their farm. Mermaid Astrid wants revenge on the man who betrayed her, but is confused by her attraction to the one sailor immune to her song. Asexual Myka might love Princess Lysandria, but Myka must learn to control her inner werewolf before the king marries her off to "cure" her. With the help of a witch, blacksmith's apprentice Malcolm must find his missing prince.

You've never heard stories like these at bedtime
"Free Food for Millionaires" by Min Jin Lee
Casey Han's four years at Princeton gave her many things, "But no job and a number of bad habits." Casey's parents, who live in Queens, are Korean immigrants working in a dry cleaner, desperately trying to hold on to their culture and their identity. Their daughter, on the other hand, has entered into rarified American society via scholarships. But after graduation, Casey sees the reality of having expensive habits without the means to sustain them. As she navigates Manhattan, we see her life and the lives around her, culminating in a portrait of New York City and its world of haves and have-nots. FREE FOOD FOR MILLIONAIRES offers up a fresh exploration of the complex layers we inhabit both in society and within ourselves. Inspired by 19th century novels such as Vanity Fair and Middlemarch, Min Jin Lee examines maintaining one's identity within changing communities in what is her remarkably assured debut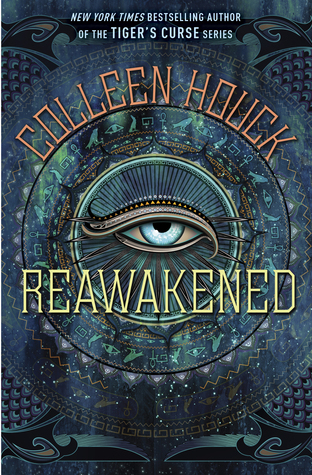 When seventeen-year-old Lilliana Young enters the Metropolitan Museum of Art one morning during spring break, the last thing she expects to find is a live Egyptian prince with godlike powers, who has been reawakened after a thousand years of mummification.

And she really can't imagine being chosen to aid him in an epic quest that will lead them across the globe to find his brothers and complete a grand ceremony that will save mankind.

But fate has taken hold of Lily, and she, along with her sun prince, Amon, must travel to the Valley of the Kings, raise his brothers, and stop an evil, shape-shifting god named Seth from taking over the world.
Have you read any of the books above? What are your Friday Finds? Let me know in the comments!