Friday Finds is originally featured at Should Be Reading and showcases the books I have discovered during the week and added to my Goodreads TBR. In the week of April 25th-May 1st I have discovered the following books (descriptions and images are from Goodreads):
"The Valentine's Circle" by Reinaldo del Valle
Boston, Winter of 1885.

A string of kidnappings plagues the snow-laden city of Boston while a murderer runs amok hunting and killing the unborn babies of they city's social elite.

A powerful group called the Valentine Society controls the city's police department, and the people of Boston's last hope for justice lies in the hands of a man who mysteriously washes ashore from a distant foreign land, battered and bruised.

To complicate matters, he doesn't remember who he is or where he's from…

Just a week after he is found unconscious aboard a cargo ship, Officer Silas de San Michel is thrust into a mysterious case dealing with the vicious killings of pregnant teenage girls. But what he doesn't know is that these young girls belong to the secret Valentine Society, an elite group of Boston socialites that have corrupted the city's top officials, unashamedly operating above the law.

With the help of his boss, the highly intelligent Inspector Belloc, and his lovely assistant, the boisterous and spirited Miss Posy Chapman, Silas embarks on a journey that takes him inside a secret world of rules and privileges, of oppressive parents and mischievous alliances.

Weighed down by the sickness of memory loss, Silas struggles to maintain his sanity as he begins to discover the darkness plaguing his own sordid past, a darkness that ultimately brings him to the brink of becoming that which he hunts, a serial killer who was raised and trained by an insidious organization known only as The Factory.
In the ancient Scottish ballad "Tam Lin", headstrong Janet defies Tam Lin to walk in her own land of Carterhaugh . . . and then must battle the Queen of Faery for possession of her lover's body and soul.
In this version of "Tam Lin" Janet is a college student, "Carterhaugh" is Carter Hall at the university where her father teaches, and Tam Lin is a boy named Thomas Lane. The book is set against the backdrop of the early 1970s.
"The Raven Boys" by Maggie Stiefvater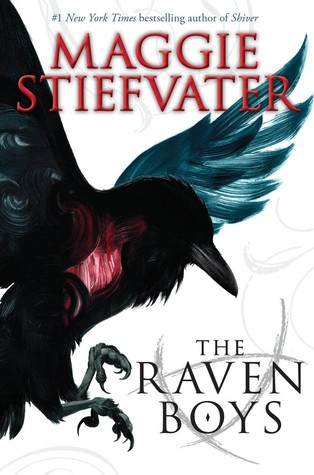 It is freezing in the churchyard, even before the dead arrive.

Every year, Blue Sargent stands next to her clairvoyant mother as the soon-to-be dead walk past. Blue herself never sees them—not until this year, when a boy emerges from the dark and speaks directly to her.

His name is Gansey, and Blue soon discovers that he is a rich student at Aglionby, the local private school. Blue has a policy of staying away from Aglionby boys. Known as Raven Boys, they can only mean trouble.

But Blue is drawn to Gansey, in a way she can't entirely explain. He has it all—family money, good looks, devoted friends—but he's looking for much more than that. He is on a quest that has encompassed three other Raven Boys: Adam, the scholarship student who resents all the privilege around him; Ronan, the fierce soul who ranges from anger to despair; and Noah, the taciturn watcher of the four, who notices many things but says very little.

For as long as she can remember, Blue has been warned that she will cause her true love to die. She never thought this would be a problem. But now, as her life becomes caught up in the strange and sinister world of the Raven Boys, she's not so sure anymore.

From Maggie Stiefvater, the bestselling and acclaimed author of the Shiver trilogy and The Scorpio Races, comes a spellbinding new series where the inevitability of death and the nature of love lead us to a place we've never been before
What are your Friday Finds this week? Have you read any of mine? Let me know in the comments!